Government to assist families of deceased Chinese in Kaohsiung fire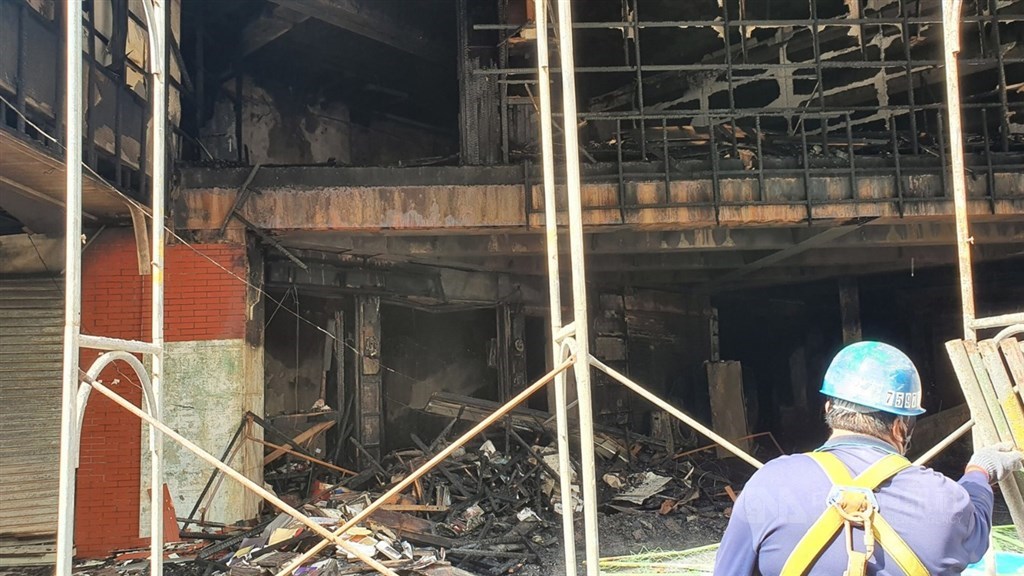 Taipei, Oct. 15 (CNA) Taiwan's government will provide assistance to relatives in China, who lost loved ones in the fire that took 46 lives and injured 41 in Kaohsiung Thursday, including helping with travel arrangements to come to Taiwan, according to the Mainland Affairs Council (MAC).
Three of the deceased found in the Cheng Chung Cheng (城中城) building have been identified as Chinese women who were previously married to Taiwan nationals, the MAC said in a statement released Friday.
One of the women, surnamed Chou (周), has relatives in Taiwan to handle funeral arrangements, but the other two, who were divorced, have no family members in Taiwan, according to the MAC.
The Straits Exchange Foundation, a semi-official intermediary body responsible for cross-Taiwan Strait affairs in Taiwan, expressed condolences to the women's family and friends, MAC said.
The foundation will assist a daughter of one of the women surnamed Wu (吳), and a brother of the other woman surnamed Lin (林) to speed up the processing of travel documents and offer help during their stay in Taiwan, the MAC said.
Due to COVID-19, Taiwan currently only allows the entry of citizens, residents and people who obtain special entry permits in cases of emergency, for humanitarian reasons or to attend school.
According to Kaohsiung City Social Affairs Bureau, no foreign nationals have been identified among the deceased, except the three Chinese women.
Wu and Chou were registered as residents in Taiwan, while Lin was in Taiwan on a resident permit, according to MAC.
Meanwhile, China's Taiwan Affairs Office in Beijing said it is gathering information regarding the three women, and will provide their relatives all necessary assistance.
The fire in Kaohsiung broke out on the first floor of the 40-year-old 13-story building in the early hours on Thursday, with most residents living in about 120 units from the seventh to 11th floors.
It is the second deadliest building fire in Taiwan ever after the blaze at Weierkang Club in Taichung that killed 64 people in February 1995.