CORONAVIRUS
/
Minister hopes Chinese firm will not interfere with vaccine purchase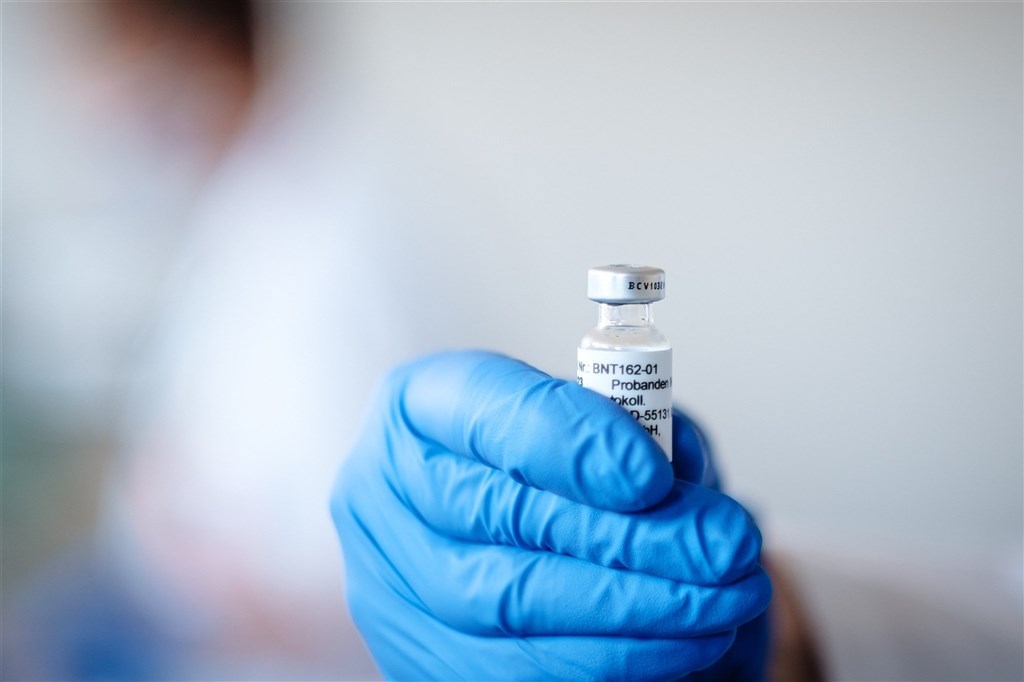 Taipei, June 13 (CNA) Health Minister Chen Shih-chung (陳時中) said Sunday that he hoped the Chinese firm Shanghai Fosun Pharmaceutical Co., which reportedly holds the distribution rights to the BioNTech COVID-19 vaccine in the Greater China area, will not interfere with Taiwan's attempts to purchase vaccines from the German company.
"Fosun Pharma claims that they hold the distribution rights (to the vaccine), and judging from recent developments, this does seem to be the case," Chen said at a Central Epidemic Command Center (CECC) press briefing.
"We respect their distribution rights. This is a kind of commercial activity," Chen continued. "But we still hope that (them) holding the distribution rights will not interfere with our buying of the vaccine."
Chen was asked to comment on the issue after Chinese media reports quoted Fosun Pharma Chairman Wu Yifang (吳以芳) as saying that any sale of the BioNTech (BNT) vaccine to Taiwan, either to the government or a private company, will have to go through its distribution network.
Wu said at a general meeting held Friday that the company owns the exclusive distribution rights to the BNT vaccine in the Greater China area, after it signed a contract with BNT in March 2020, according to a report on Xueqiu.com, a social network and information portal for investors in China.
Regardless of whether the Taiwan government or a private company buys the vaccine, Fosun Pharma is the exclusive channel to arrange procurements, Wu said, according to the report.
Taiwan's government was close to securing 5 million vaccine doses from BNT early this year, but the deal is now in limbo due to BNT's refusal to sign the final contract, citing a "re-evaluation of global vaccine supply and adjusted timelines."
President Tsai Ing-wen (蔡英文) has accused Beijing of intervening in the potential deal and getting BNT to hesitate in finalizing the deal with Taipei, without providing further details.
After Taiwan saw a surge in COVID-19 cases in mid-May, which boosted people's willingness to get vaccinated, Terry Gou (郭台銘) said he planned to buy 5 million doses of the BNT vaccine through his YongLin Charity and Education Foundation and donate them to the government for distribution.
Gou, the founder of the world's largest contract electronics maker Hon Hai Precision Industry Co., has emphasized that the 5 million doses would be shipped directly from Germany.
As of Friday, 799,129 shots of COVID-19 vaccine had been administered in Taiwan, which has a population of 23.5 million, according to CECC data.
View All