CORONAVIRUS
/
Chinese firm asserts right to distribute BNT vaccine to Taiwan: report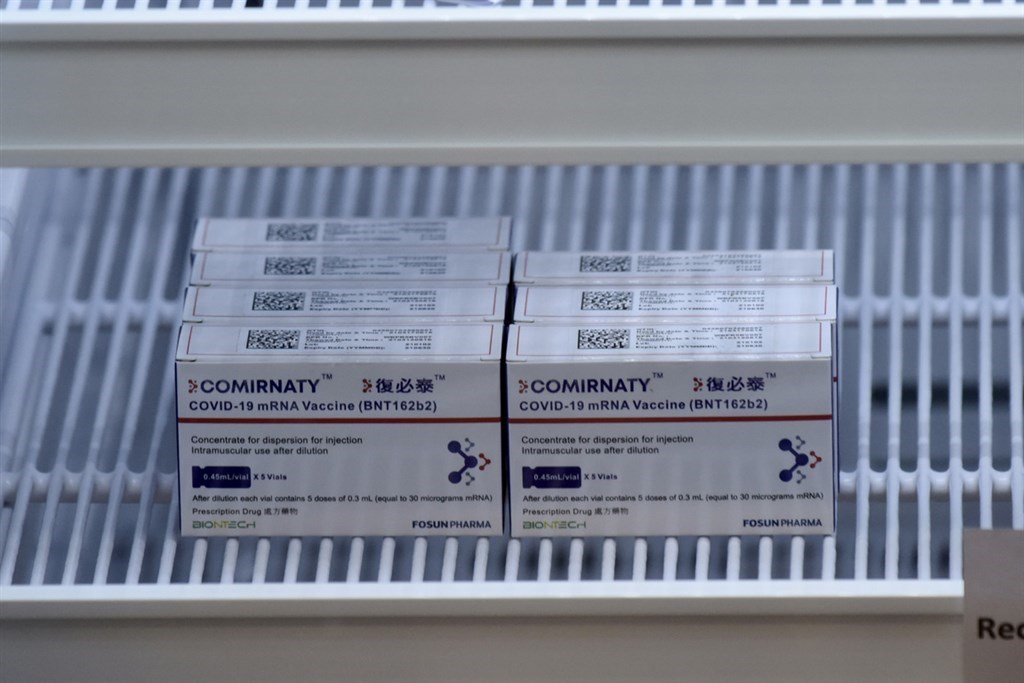 Taipei, June 12 (CNA) Shanghai Fosun Pharmaceutical (Group) Co., the distributor of the Pfizer-BioNTech COVID-19 vaccine in the Greater China area, has insisted that any sale of the vaccine to Taiwan, either to the government or a private company, will have to go through its distribution network, according to a report on a Chinese investment and trading platform.
Fosun Pharma Chairman Wu Yifang (吳以芳) said at a general meeting held Friday that the company owns the exclusive distribution rights to the BNT vaccine in the Greater China area, according to the report on Xueqiu.com, a social network and information portal for investors in China.
Regardless of whether the Taiwan government or a private company buys the vaccine, Fosun Pharma, shares of which are traded on the Shanghai and Hong Kong stock exchanges, is the exclusive channel to arrange procurements, Wu added.
Wu said Fosun Pharma, which signed a distribution agreement with Germany's BioNTech in March 2020, is the sole distribution platform in the region, according to Xueqiu.com.
The report said Wu made the comments after investors raised concerns over reports that Taiwanese nationals are attempting to buy the BNT vaccine at a time when the country faces a vaccine shortage amid a COVID-19 outbreak.
For example, Terry Gou (郭台銘), one of the richest men in Taiwan, has said he plans to buy 5 million doses of the BNT vaccine through his YongLin Charity and Education Foundation and then donate them to the government for distribution.
Gou, the founder of the world's largest contract electronics maker Hon Hai Precision Industry Co, has emphasized that the 5 million doses would be shipped directly from Germany.
In response, Chuang Jen-hsiang (莊人祥), spokesman of the Central Epidemic Command Center (CECC), said the CECC has long been aware of Fosun Pharma's position through its earlier contacts with the Chinese distributor.
But, Chuang said the CECC will provide necessary assistance to Gou to buy the BNT vaccine.
For its part, Gou's foundation said it needs to have a better understanding of the matter before commenting on Wu's remarks.
On June 2, Gou's wife and YongLin Foundation head Delia Tseng (曾馨瑩) and Foxconn Education Foundation Director Wang Yung-ho (汪用和) submitted the eight relevant application documents to FDA Director-General Wu Shou-mei (吳秀梅) to seek approval from the government to import the BNT vaccine.
View All