U.S. closely monitoring Chinese military exercises: Pentagon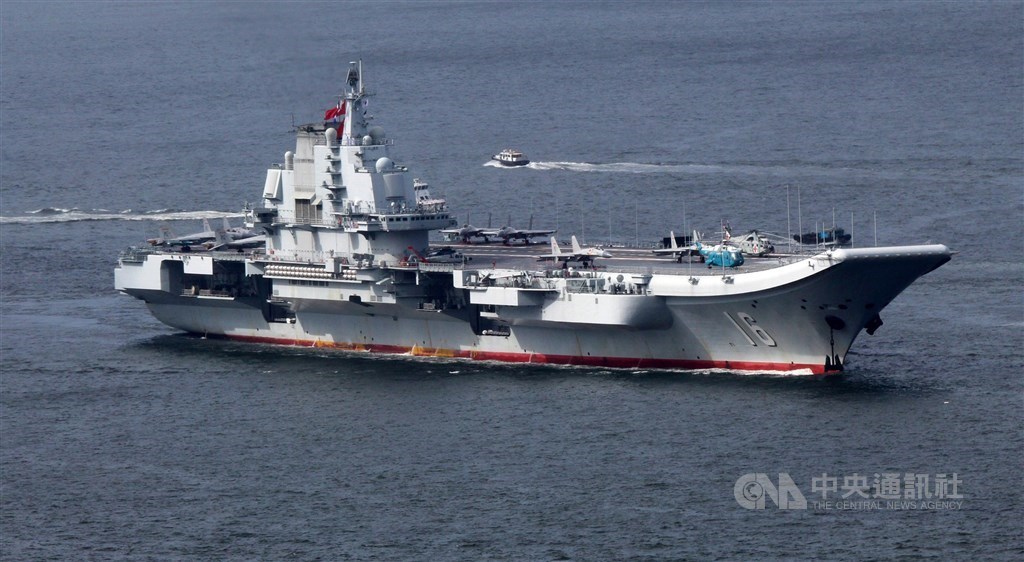 Washington, April 6 (CNA) The United States is closely monitoring the situation as China conducts naval exercises near Taiwan, U.S. Department of Defense spokesman John Kirby said Tuesday, reiterating the U.S.' commitment to providing weapons to Taiwan to defend itself.
"We're aware that they're conducting these exercises and we're monitoring them," Kirby said at a news briefing when asked about the Pentagon's reaction to China's naval exercises near Taiwan.
He would not comment on China's intentions, however, saying only "I would let the Chinese speak to -- to intent," but reiterated U.S. policy on the region.
"Nothing has changed about our support for the one China policy and for our continued efforts to provide defense articles and items to allow or to help foster Taiwan's self defense capabilities," he said.
The Chinese aircraft carrier Liaoning and five escort vessels were spotted passing through a key waterway between Japan's Okinawa and Miyako islands on April 3 on their way to the Pacific Ocean, the Joint Staff Office of the Japanese Defense Ministry reported April 4.
Chinese People's Liberation Army Navy spokesman Gao Xiucheng (高秀成) confirmed the report on April 5, saying that the Liaoning group was conducting "routine" drills in the waters around Taiwan with the aim of evaluating training effectiveness.