China's halt of Taiwan pineapple imports 'unacceptable': COA head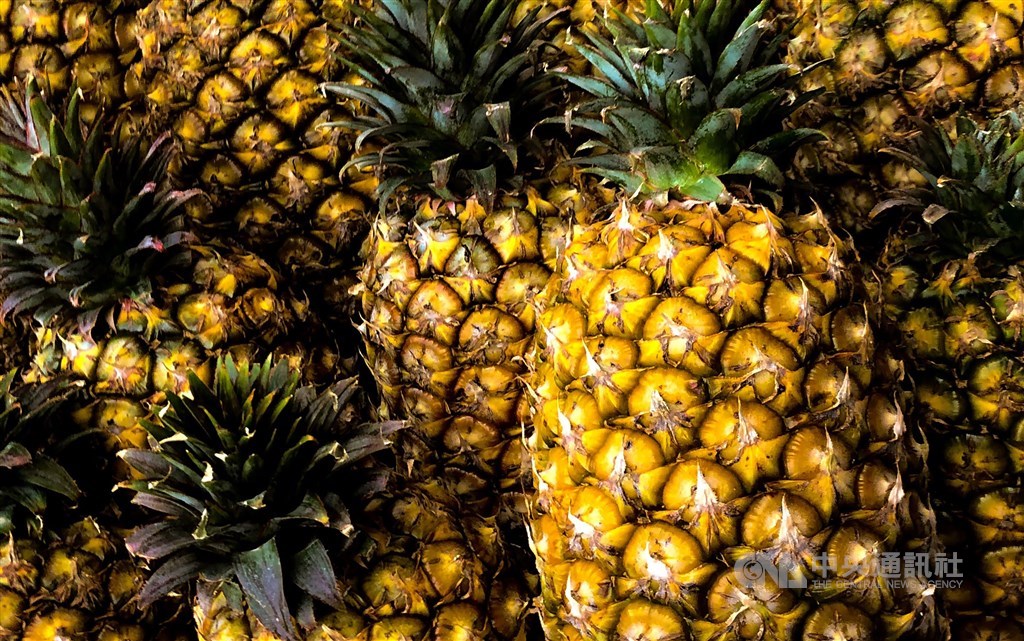 Taipei, Feb. 26 (CNA) China's unilateral decision to suspend imports of pineapples from Taiwan is "unacceptable" to the Cabinet-level Council of Agriculture (COA) and Taiwanese farmers, COA chief Chen Chi-chung (陳吉仲) said Friday.
Taiwan was notified of the planned suspension a day before it was formally announced on Friday by China's General Administration of Customs, Chen said at a press conference held in response to the matter.
Chen said Taiwan has issued a reply to China that urged talks between the two sides to handle the issue.
The Chinese customs agency said it made the decision after various types of mealy bugs were found in several batches of fresh pineapples Taiwan sent to the mainland in 2020.
It said the bugs it specified were considered to be "quarantine pests" that could harm the mainland's plant life and natural ecosystems.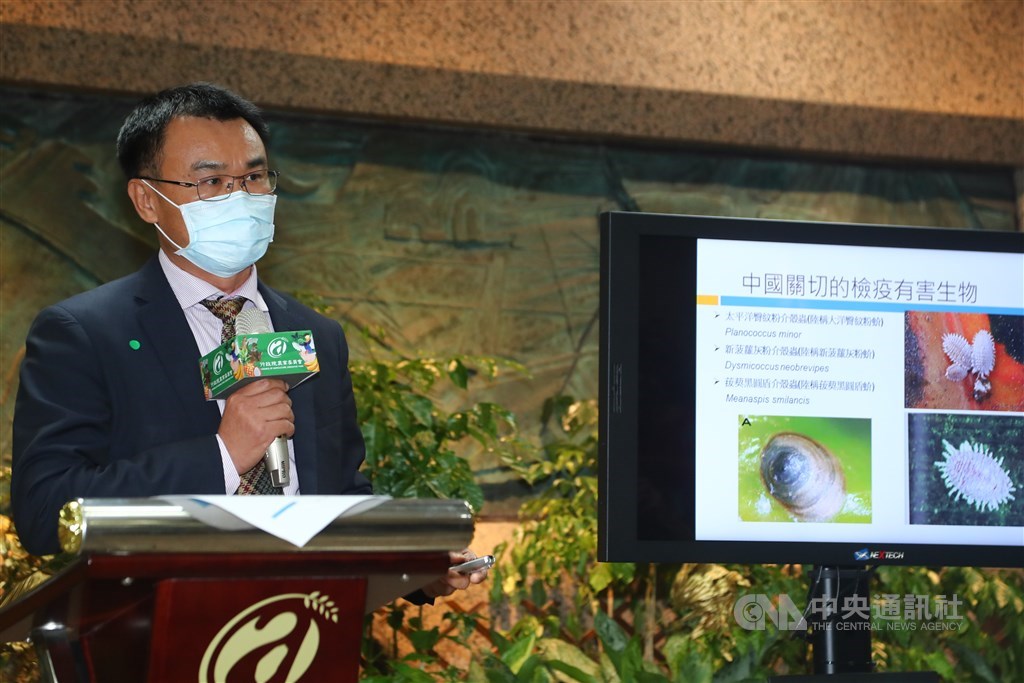 Chen said, however, that China's decision was not consistent with international trade rules, without citing the rules he was referring to, but COA officials instead cited the practices of 16 other countries that imported Taiwanese pineapples and found pests.
When Japan found pests in pineapples imported from Taiwan, for example, importers had to decide whether to send back the pineapples or use fumigation to rid them of the bugs so they could be allowed entry, said Chou Hui-chuan (鄒慧娟), a deputy director general of the COA's Bureau of Animal and Plant Health Inspection and Quarantine.
Taiwan was particularly upset and surprised by the timing of China's move.
Chen's deputy, Chen Junne-jih (陳駿季), said Taiwan dealt with the pest issue after China notified it of the discovery of mealy bugs in 13 batches of Taiwanese pineapples between March and May 2020, and had not received any new reports of the pests' presence since new measures were implemented on Oct. 19.
Excluding the 13 batches, 99.79 percent of the pineapples sent to China since 2020 have met the mainland's import standards, Chen Chi-chung added.
In a Facebook post published after the press conference, President Tsai Ing-wen (蔡英文) wrote, "Let's eat pineapples to support farmers," and she condemned China's unilateral action, calling it an "ambush."
Taiwan exported 41,661 metric tons of pineapples to China in 2020, worth NT$1.49 billion (US$53.4 million) and accounting for 91 percent of Taiwan's total exports of the fruit, according to the government figures.
Japan came in second with 2,160 metric tons, while Hong Kong and Singapore imported 1,186 and 421 metric tons, respectively, data showed.
But Tsai said in her online post that exports accounted for only 10 percent of the total pineapples produced in Taiwan.
(By Yang Shu-min and Kay Liu) enditem/ls