Six Chinese warplanes enter Taiwan's ADIZ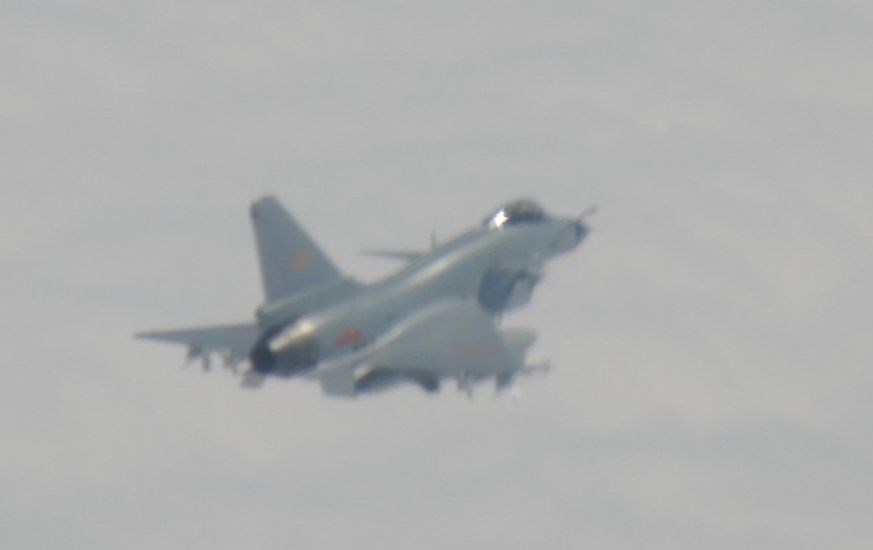 Taipei, Jan. 28 (CNA) Six Chinese warplanes entered Taiwan's southwest air defense identification zone (ADIZ) on Thursday, the fifth day Beijing has sent at least four aircraft into the airspace since U.S. President Joe Biden took office.
Four J-10 multirole fighter aircraft, a KJ-500 airborne early warning and control aircraft, and a Y-8 electronic signals intelligence plane entered the airspace between Taiwan and the Dongsha (Pratas) Islands in the South China Sea, according to a chart provided by the Ministry of National Defense (MND).
The J-10 is a fourth-generation fighter locally manufactured by China and described by some military analysts as the Chinese version of the American F-16 fighter.
In response to the incursion, Taiwan's Air Force scrambled planes to monitor the Chinese aircraft, issued radio warnings and mobilized air defense assets until the Chinese aircraft left the ADIZ, the MND said.
An ADIZ, which usually extends beyond sovereign airspace, is established by a country to allow early identification, location and control of approaching foreign aircraft. However, unlike territorial airspace, no legal foundation for the ADIZ is explicitly stipulated in international law.
Based on MND records, Thursday's incursions marked the fifth day in which at least four Chinese military planes have entered the airspace since Biden was inaugurated as U.S. president on Jan. 20.
On Jan. 24, 15 Chinese warplanes flew into Taiwan's southwest ADIZ, including four J-16 and six J-10 fighter jets, the second highest count since the ministry began to publicize incursions by Chinese planes on its website in mid-September 2020.
The day before, 13 military planes from China entered the same area, according to MND records.
A Chinese official on Wednesday said in Beijing that Chinese planes have been engaged in scenario-based combat exercises in the airspace over the past few days.
Those exercises are designed as warnings to "separatists" in Taiwan and "external forces" who intend to interfere in China's affairs, said Zhu Fenglian (朱鳳蓮), spokesperson of China's Taiwan Affairs Office (TAO), an agency under the State Council that deals with Taiwan.
Meanwhile, Lin Ying-yu (林穎佑), an assistant professor at National Chung Cheng University in Taiwan, told CNA on Monday that Beijing might want to send a message to the Biden administration with its drills that it is not going to change its Taiwan policy regardless of who is U.S. president.
Chang Yen-ting (張延廷), a retired Air Force Lieutenant General in Taiwan, said Monday that Beijing could be trying to pressure test the Biden administration and see how the U.S. responds to such military maneuvers.