Four Chinese military planes enter Taiwan's ADIZ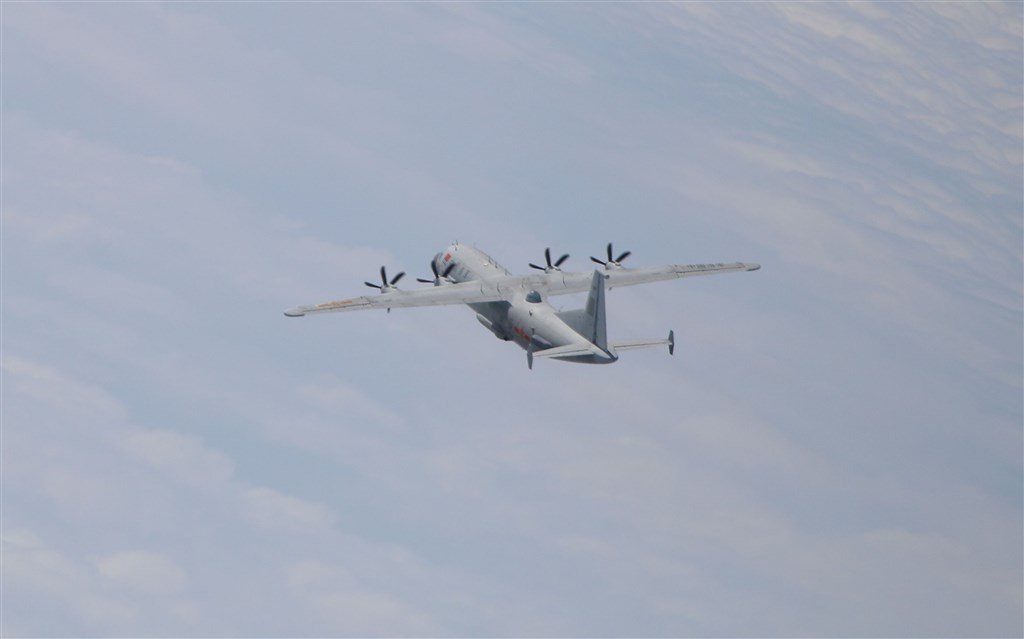 Taipei, Jan. 27 (CNA) Four Chinese military aircraft entered Taiwan's southwest air defense identification zone (ADIZ) on Wednesday, according to Taiwan's Ministry of National Defense (MDN).
The aircraft -- two Y-8 anti-submarine planes, a Y-8 electronic warfare plane and a Y-8 tactical reconnaissance plane -- entered the airspace between southwest Taiwan and the Taiwan-controlled Dongsha Islands in the South China Sea, according to a chart provided by the MND.
In response, the military scrambled fighter jets, broadcast radio warnings and deployed air defense missile systems to track the Chinese aircraft, the MND said.
Wednesday's incursions marked the sixth consecutive day Chinese military planes had entered Taiwan's ADIZ, including totals of 13 planes on Jan. 23 and 15 on Jan. 24, according to MND data.
The U.S. State Department issued a statement condemning the incursions on Jan. 23, just three days after the inauguration of new U.S. President Joe Biden and called on China to instead engage in meaningful dialogue with Taiwan's leaders.
Also that day, the USS Theodore Roosevelt Carrier Strike Group entered the South China Sea to conduct "routine operations," drawing criticism from China's foreign ministry that the move was "not conducive to regional stability."
Taiwan's MND began publishing incursions by Chinese planes on its website on Sept. 17, 2020 in order to bring attention to the issue.
An ADIZ is established by a country to allow for the identification, monitoring and control of approaching foreign aircraft. However, unlike territorial airspace, no legal foundation for the identification zones exists in international law.