Chinese yuan deposits dip to new low in over 6 years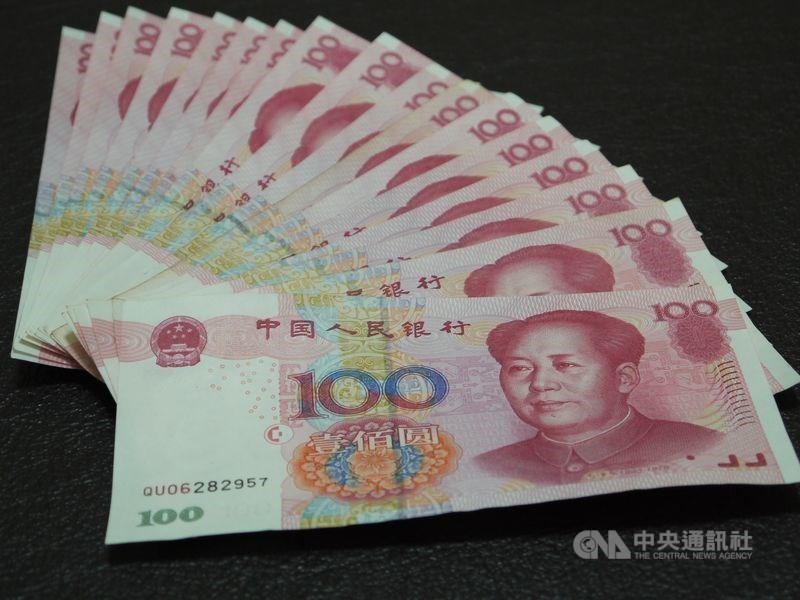 Taipei, July 18 (CNA) At a time when banks are cutting their interest rates for the Chinese yuan deposits, the currency's deposits held by Taiwanese banks at the end of June plunged to a new low in more than six years, according to the central bank.
Data compiled by the central bank showed the balance of yuan deposits at banks in Taiwan as of the end of June totaled 241.17 billion yuan (US$34.49 billion), down about 5.201 billion yuan from the end of May.
The end-of-June figure was a new low since January 2014, when the balance of the yuan deposits stood at 214.52 billion.
In June, the central bank said, banks rushed to lower interests on six-month yuan deposits to around 2 percent from May's 2.48 percent, while interest rates on other time deposit contracts largely stayed unchanged.
The central bank said in the current low interest rate environment, the yuan appeared to lose its luster to many investors who simply moved their funds to other investment instruments.
Yuan deposits hit their all-time high of 338.22 billion yuan in June 2015, but since the balance fell below the 300 billion yuan mark at the end of 2018, the amount has mostly trended lower.
The domestic banking units (DBUs) of local banks have been allowed to conduct yuan-denominated transactions since February 2013, when financial exchanges with China were on the rise under the government led by the then ruling party Kuomintang. Before the ban was lifted, only offshore banking units (OBUs) were able to conduct yuan transactions.
At the end of June, yuan deposits at the DBUs fell 6.17 billion yuan from a month earlier to 208.26 billion, the central bank said, citing a move by investors to pour their funds to global bond markets and payment by electronics firms for material purchases.
The central bank said yuan deposits at the OBUs bucked the downturn, rising 966 million yuan from a month earlier to 32.92 billion at the end of June.
It added the growth came as computer manufacturers received cash dividends.
Meanwhile, yuan-denominated remittances in June totaled 135.62 billion yuan, down from 174.18 billion in May, the data showed.
Remittances through DBUs totaled 72.91 billion yuan in June, down from 78.30 billion yuan in May, while those via OBUs also dropped to 62.71 billion from 95.88 billion yuan the previous month, according to the central bank.