Taipei regrets Beijing's ban on independent travel to Taiwan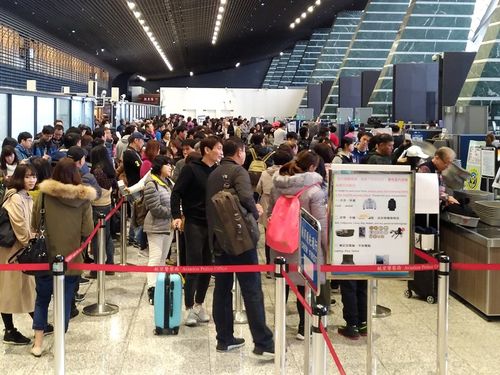 Taipei, July 31 (CNA) The Presidential Office expressed regret over China's banning of independent travel to Taiwan Wednesday, saying that political motivations have affected normal exchanges between the two sides of the Taiwan Strait.
"We regret such a development triggered by political factors, because it is not helpful to building mutual understanding or boosting exchanges across the strait," the Presidential Office said.
Earlier in the day, China's Ministry of Culture and Tourism announced on its website that independent trips to Taiwan would be suspended from Thursday, given "the current relations between the two sides of the Taiwan Strait," sparking the strong response from Taiwan.
This is the first time Beijing has banned individual travelers from visiting Taiwan since such trips were first permitted in June 2011.
Currently, residents of 47 major Chinese cities can apply to visit Taiwan as individual travelers. All others who wish to visit have to apply through selected travel agencies.
The ban is expected to keep 150,000 prospective Chinese independent travelers from visiting Taiwan per month, according to estimates by Taiwanese tourism sources.
Cabinet spokeswoman Kolas Yotaka urged Beijing to forgo its hegemonic mindset that hurts the people on both sides of the strait.
"China naively thinks it can punish Taiwan by doing so (imposing the ban), but it will actually punish the people on both sides," she said, adding that "it will not only restrict mutual understanding between the people of China and Taiwan but also deprive Chinese of the opportunity to know Taiwan."
The Mainland Affairs Council (MAC) also issued a stern protest, accusing Beijing of unilaterally breaking an agreement inked by the two sides to allow Chinese independent travelers to visit Taiwan.
"It is the responsibility of both sides to cement sound development in cross-strait ties ... we don't feel it is proper to allow politics to meddle with cross-strait travel," it said.
The MAC urged China to resolve the issue with Taiwan through dialogue without political interference as soon as possible.
According to Tourism Bureau statistics, over 1.677 million Chinese people visited Taiwan in the first half of the year, a 30 percent increase year-on-year, representing a tour-group visitor/individual traveler ratio of about 1:1.2.
Some 60 percent of Chinese independent visitors to Taiwan are tourists, with the rest coming for business or other purposes, bureau data shows.
Minister of Transportation and Communications Lin Chia-lung (林佳龍), meanwhile, announced on his Facebook page that his ministry will inject NT$3.6 billion (US$115.85 million) in the fourth quarter to promote an ongoing domestic travel program as part of government efforts to minimize the impact of China's ban on individual travelers coming to Taiwan.
"Facing China's suppression, the government won't leave Taiwan's tourism operators to face it alone," he said.
Ruling Democratic Progressive Party spokesman Lee Ming-li (李明俐) said China's ban is vivid proof that Beijing is the culprit responsible for the fractured cross-strait interactions.
Cross-strait travel should not be used as an economic tool by Beijing to pressure Taiwan, and underscores its lack of confidence toward a democratic and free Taiwan, she contended.
The opposition Kuomintang also lamented the repression of cross-strait ties, arguing that Beijing should not hinder friendly exchanges between the two sides because of short-term political shifts.