Taiwan asks its agricultural experts in China for job details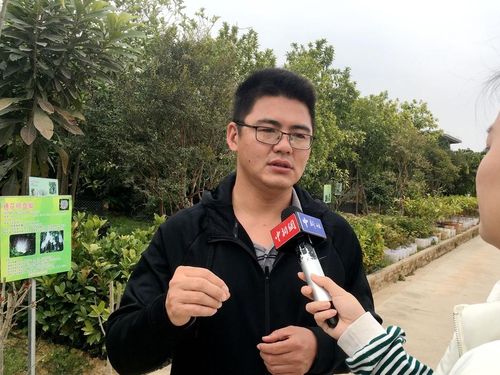 Taipei, June 19 (CNA) The Council of Agriculture's (COA) said Wednesday that it is seeking detailed information from Taiwanese agricultural experts in China regarding the work they are doing there for the Chinese government.
The request was made in accordance with the law and regulations governing cross-Taiwan Strait relations but is not an official investigation, COA deputy chief Chen Junne-jih (陳駿季) said.
He said the COA is trying to protect Taiwan's agricultural technology and its competitiveness in that sector, which are important factors in its negotiation of free trade agreements with other countries.
Against that background, the COA has sent a request to 16 Taiwanese agricultural specialists in China, asking for a report within 30 days on the details of their government jobs there, Chen said.
The COA's action followed a series of news reports several months ago on an outflow of agricultural technology from Taiwan to China, he said.
Chen's comments came one day after Tsai Chih-yang (蔡志陽), one of the 16 agricultural technology commissioners based in China's Fujian province, disclosed that he and several other Taiwanese experts like him had received a request on June 14 from the COA, asking them to provide details of their work in China, either in person or in a written report.
According to news reports in March, China had selected 16 agricultural technology experts to work at the Development Park of Taiwan Farmers in Zhangpu County in Fujian.
In May, the Fujian Provincial Agriculture Department announced that it had started a selection process to employ 100 Taiwanese agricultural technology specialists.
According to a Taiwanese agricultural expert in Fujian, he has been working there since 2017 and has never received a request from the Taiwan government to provide details of his job.
He said Tsai's case has attracted the Taiwan government's attention because of the media coverage it has received.
China has been intensifying its effort in recent years to attract talent from Taiwan's agricultural sector by offering high salaries and benefits.
A Taiwanese agricultural expert in China, who spoke on condition of anonymity, said the annual pay for such jobs ranges between 100,000 and 200,000 yuan (US$14,483 and US$28,967).
Under Taiwan's law on cross-strait relations, however, Taiwanese are prohibited from taking up posts in Chinese entities such as political parties, the military, and administrative bodies.
The law also stipulates that Taiwanese already engaged in any such activities are required to report to the relevant authorities in Taiwan.