New law raises fines against illegal Chinese investments in Taiwan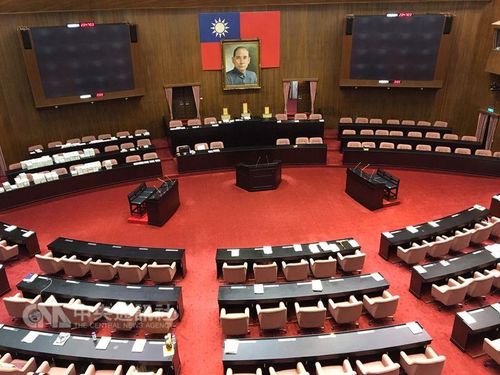 Taipei, April 9 (CNA) Taiwan's Legislature passed a law amendment Tuesday to sharply increase the maximum fine for illegal investments by Chinese interests, from NT$600,000 (US$19,456) to NT$25 million.
The revision to the Article 93-1 of the Act Governing Relations between the People of the Taiwan Area and the Mainland Area was put forth by the Cabinet, with the aim of stopping unauthorized funding in Taiwan by investors from China.
"It is necessary to raise the fine to effectively stop illegal investment by China investors," Cabinet officials have said, adding that such investments will cause chaos in the capital market.
In mid-January the Financial Supervisory Commission (FSC) slapped a fine of NT$60,000 on Dragon Peak International, a Hong Kong subsidiary of the Shanghai-based Longlife Group, over its purchase of local stocks through unauthorized channels.
Similar fines were imposed on Dragon Peak International twice in 2017 for the same reason, according to the FSC.
In January, the FSC said the Chinese enterprise held a share of more than 10 percent in a local company through illegal investments.
According to local media, the company was Tatung Co., a manufacturer of electronics and electrical products.