Visiting Hong Kong, Macau democracy activists to observe elections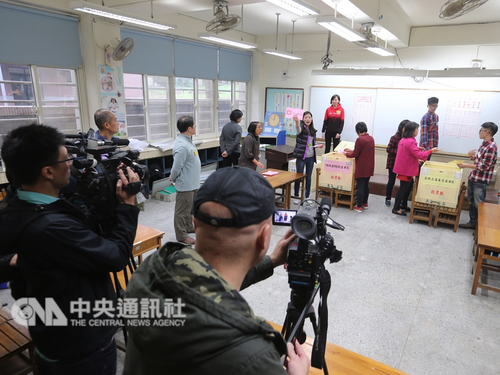 Taipei, Nov. 23 (CNA) A dozen democracy activists and academics from various civic groups in Hong Kong and Macau have arrived in Taiwan to observe its local government elections Saturday, an official with the friendship association based in New Taipei City said Friday.
Chang Shih-hsien (張仕賢), secretary-general of the Friends of Hong Kong and Macau Association (FHKMA), which is in charge of receiving the visiting groups, told CNA that several Hong Kong activists weren't able to make it to Taiwan given their tight schedules, especially when the Special Administrative Region's Kowloon West by-election is due to take place Sunday.
During their time in Taiwan, they also paid visits to various election campaign groups, and met with local academics and officials from Taiwan's Mainland Affairs Council (MAC), according to Chang.
Chiu Chui-cheng (邱垂正), MAC's deputy chief and spokesman, later told CNA that the groups are in Taiwan to mainly observe the country's democratic elections, and how the election outcome could impact cross-Taiwan Strait relations, including China-U.S.-Taiwan relations.
The FHKMA, which officially changed to its current name in 1992, was founded in 1986, according to its website. Its purpose is to promote friendship with Hong Kong and Macau residents and help sustain the freedom, democracy, stability and prosperity of the two regions, as a non-profit social organization.