MAC confirms Chinese activist's temporary stay in Taiwan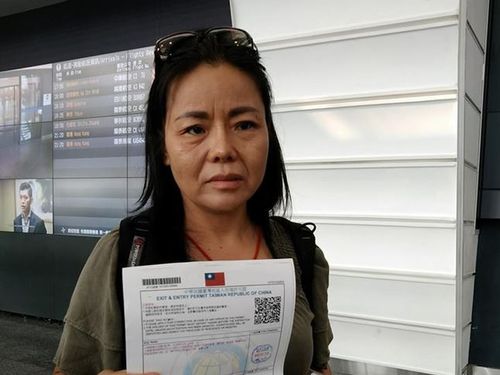 Taipei, May 30 (CNA) The Mainland Affairs Council (MAC) confirmed late Wednesday a report by the Hong Kong Free Press (HKFP) that a Chinese human rights activist seeking political asylum has been allowed into Taiwan for a three-month stay.
According to the HKFP, an online newspaper, activist Huang Yan (黃燕), who has been granted refugee status by the United Nations, arrived at Taiwan Taoyuan International Airport at 8:40 p.m. the day before from Jakarta, Indonesia.
Due to Taiwan's lack of a refugee law, the report continued, Huang had to remain at the airport and was facing the threat of being deported back to China, where she faces persecution, until the Taiwanese authorities made the decision to grant her temporary protection.
MAC Vice Minister and spokesman Chiu Chui-cheng (邱垂正) substantiated the report in an interview with CNA, saying that the government approved her stay due to considerations that she could face persecution if returned to China.
The National Immigration Agency's joint review committee examined her case and, taking into account her U.N. status as a refugee and the danger she could face in China, granted her a three-month stay, Chiu noted.
Once the temporary stay period concludes, Huang will have to resettle in another country, he concluded.
Huang has been subject to detentions, house arrest and brutality at the hands of state agents due to her involvement in campaigns demanding freedom for activists and lawyers detained in China, the HKFP reported.