Government's cross-strait policies have majority public support: poll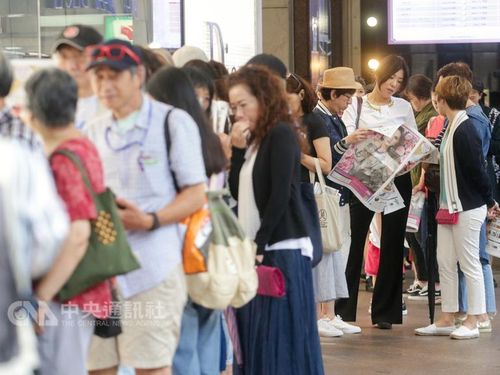 Taipei, May 17 (CNA) Over 70 percent of the people in Taiwan support the government's policies that prioritize the country's sovereignty and its people's welfare, according to a public opinion poll released Thursday.
The Mainland Affairs Council, which commissioned the survey, said at a press conference that 73.3 percent of Taiwan's public is in favor of the government's policies of maintaining the status quo across the Taiwan Strait and striving for greater international participation.
Similarly, 76.5 percent support President Tsai Ing-wen's (蔡英文) insistence on protecting Taiwan's free, democratic way of life and its people's right to choose their own future, according to the poll.
Those views have translated into negative feelings about many of Beijing's recent actions, the MAC said.
For example, it said, the poll found that 75.5 percent of Taiwanese disapprove of China's efforts to snatch Taiwan's allies, most recently the Dominican Republic, while 83.3 percent think that Beijing's actions to block Taiwan's participation in the annual World Health Assembly are detrimental to the Taiwanese people's health and rights.
Furthermore, 88.5 percent of the public thinks China's attempts at military intimidation are counterproductive to the development of cross-strait relations, and 80.5 percent disapprove of such military and diplomatic tactics to force Taiwan to accept the idea that the two sides of the Taiwan Strait belong to one China, according to the poll.
Instead, 88.1 percent of respondents said, the two sides should engage in normal and healthy exchanges, which according to 83 percent of them, means respectful dialogue without political preconditions.
To this end, 87.2 percent of Taiwan's public supports the government's efforts to maintain the status quo and work with neighboring countries to promote stability and prosperity in the region, according to the poll.
The phone survey was conducted by Taiwan Real Survey May 11-13, collecting 1,077 valid responses. It had a confidence level of 95 percent and a margin of error of plus or minus 2.99 percentage points.