China urged not to interfere after Taiwanese TV series suspended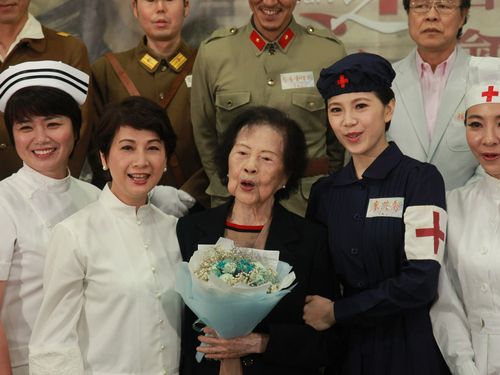 Taipei, May 15 (CNA) The Ministry of Culture expressed hope Tuesday that there was no Chinese political interference after Da Ai TV, a Taiwanese channel, decided to pull a self-produced drama series from its broadcast schedule after the first two episodes were aired last week, allegedly because of strong criticism from Chinese netizens.
The series, which depicts the life story of a 91-year-old female volunteer for the Buddhist Compassion Relief Tzu Chi Foundation -- which operates Da Ai TV -- who worked as a nursing volunteer for Japanese soldiers in Guangzhou, in China's Guangdong Province during World War II, had its Taiwan premiere May 10.
China's Global Times, an English-language Chinese newspaper under the People's Daily, reported that the trailer for the drama released a day before the premiere sparked controversy because in the first half of the series, the storyline features Taiwanese servile attitude toward the Japanese.
However, after the first two episodes were aired, the TV station removed the series from its broadcast schedule May 14, replacing it with another series, due to the criticism from Chinese netizens that the drama romanticizes Japan's history of invasion.
On Tuesday, the ministry said that although Da Ai TV has the right to decide whether to have its dramas broadcast, it expressed hope that Beijing will not allow political factors to affect Taiwan's TV programing.
The ministry also said that supporting freedom of expression and creation is the core of its policies, and urged all parties concerned to respect the originality of the content production of Taiwan's TV programs and films and refrain from infringing on the rights of workers in the entertainment industry.
Da Ai TV said Tuesday that there was absolutely no political interference in its decision to suspend the drama.