Beijing's promise to give benefits to Taiwanese being watched: MAC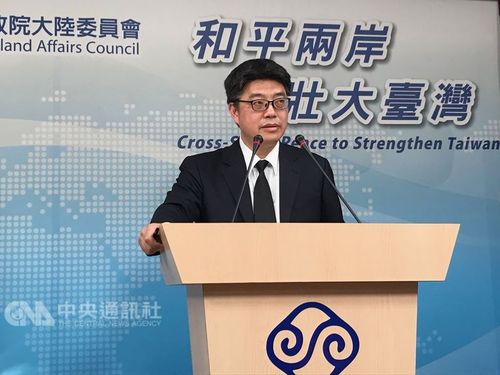 Taipei, March 1 (CNA) The government will keep close watch on whether Beijing will fulfill a recently unveiled plan to offer a slew of economic incentives to Taiwanese living in China, the deputy head of the Mainland Affairs Council (MAC) said Thursday.
The Beijing-based Taiwan Affairs Office (TAO) announced a day earlier a set of 31 incentives to China-based Taiwanese nationals in an attempt to attract Taiwanese enterprises, associations and artists to develop there.
In response, Chiu Chui-cheng (邱垂正), deputy head and spokesman of the MAC, Taiwan's top agency in charge of China policy, said at a regular press conference that the 31 measures proposed by Beijing are not legally binding and that the MAC will watch to see how China's central and local governments will implement the measures.
The Chinese administration has not yet enacted enforcement rules of the measures and the initiatives could be eventually reduced to mere lip service paid by China for psychological warfare purposes, according to Chiu.
The two sides of the Taiwan Strait have signed 23 agreements, 21 of which have gone into effect but have not been fulfilled, Chiu noted, adding that even bilateral agreements have not been implemented, let alone a policy announcement unilaterally made by China.
The MAC and relevant government agencies will also investigate the 31 measures to see whether there is any contradiction between the proposals and Taiwan's laws or existing agreements, Chiu added.
He called on China for negotiations to ensure the rights of the people of both sides and achieve reciprocity and mutual benefit, saying that China should abandon the idea of seducing Taiwanese by offering benefits in exchange for political recognition of Beijing.
If Beijing continues to use these tactics, it will not help improve cross-strait relations and positive developments between the two sides, Chiu added.