MAC calls for cross-strait negotiation to resolve air dispute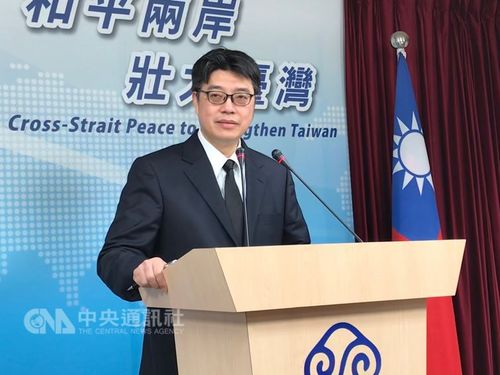 Taipei, Jan. 20 (CNA) Mainland Affairs Council (MAC) Deputy Minister Chiu Chui-cheng (邱垂正) said Saturday that the two sides of the Taiwan Strait should begin negotiations on aviation issues related to Beijing's recent unilateral decision to launch a flight route close to the median line of the Taiwan Strait.
Chiu told CNA that such discussions are necessary, adding that although the Taiwanese government has voiced strong protests and demanded technical negotiations about what it considers to be a controversial route, it has received no response of goodwill from Beijing.
The council has shown support for Taiwan's Civil Aeronautics Administration (CAA), which announced earlier this week that it will put on hold approval of applications by two China-based airlines to operate extra flights over the Feb. 15-20 Lunar New Year holiday as a protest.
"For now, we are merely taking a necessary move, which is to provisionally delay the approval, for the dignity of Taiwan and safety of its people," Chiu said.
"However, the priority remains in negotiation," he said.
Chiu also criticized China for its apparent violation of global civic aviation regulations, and stressed that it has been an issue for which the international community has urged a solution between both sides.
In response to China's condemnation of Taiwan's move to delay applications by China Eastern and Xiamen Air to fly a total of 176 additional cross-Taiwan Strait flights during the holiday period, Chiu said China's statement is fallacious.
The Civil Aviation Administration of China (CAAC) contends that Taiwan's act of "revenge against China" will eventually hurt airlines and people from both sides of the Taiwan Strait -- and the rights of Taiwanese people in particular -- and that "the Taiwanese authorities should take full responsibility for all the consequences."
But Chiu said that if Beijing really cares about the rights and benefits of the Taiwanese people, it would not have shelved aviation safety discussions and set the tone as a political agenda.
He said that should any accidents happen on the route, Beijing will have to shoulder the consequences.