Chinese human rights activist arrested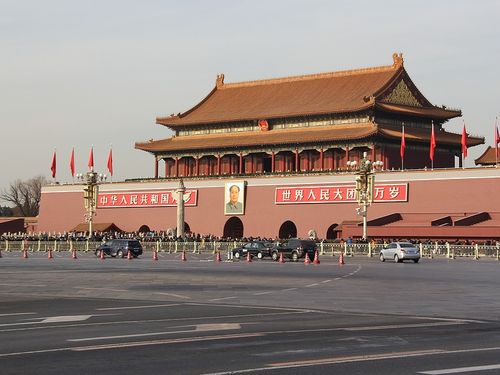 Taipei, Dec. 18 (CNA) A human rights activist has been arrested in China after protesting over Linfen Thermal Power Co., a Chinese state-owned company, illegally charging local households for installing devices that can receive natural gas for heating, according to reports on social media.
Some 1,000 residents in Linfen, a city in northern China's Shanxi Province, lodged protests in the city after receiving the news.
Chang Jiaxuan (常珈瑄), a resident of Linfen, released a video clip on his twitter account last Friday in which he said that after he divulged the state-owned power company's illegal action, the Chinese authorities threatened to have him arrested. He called on netizens around the world to pay attention to his case.
The next day, after news of Chang's arrest began spreading on social media, several Linfen citizens urged other local residents to gather in front of the city government hall in protest.
A video clip circulating online last Saturday showed about 1,000 people shouting "release people," although it was difficult to determine from the video footage whether the rally was held near the city hall.
Chang's mobile phone was unanswered and his sister reported through social media that he was arrested Dec. 16 for interfering in public affairs and urged the public to call media outlets' attention to the case.
According to a report on a human rights website, Chang has become a celebrity since he launched a protest against the city government's decision in September to allow the power company to illegally charge local residents.
The local government, in an attempt to play down the incident, asked him not to protest again and offered to provide heating for his family free of charge in return, according to Chang.
However, Chang did not stop his action and was questioned several times by police.
Chang said it can cost each household between 5,000 Chinese yuan (US$755)-30,000 Chinese yuan for installing the devices, depending on the size of the residence, to heat the premises using natural gas, according to Chang.
The human rights website report said that due to their inability to afford the high fees for natural gas and electricity for heating, hundreds of people gathered outside the city hall in a protest during a snowy night Dec. 13, shouting: "Freezing without heaters!"