Taiwan protests nationals' deportation to China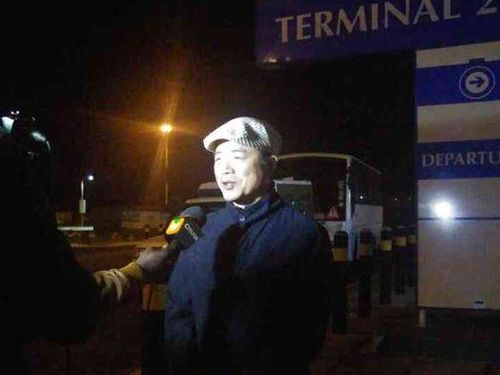 Taipei, Aug. 8 (CNA) Taiwan's Mainland Affairs Council (MAC) on Monday expressed "adeep regrets" and "strong protests" over the forced deportation of five Taiwan nationals from Kenya to China, saying it showed "contempt for human rights."
The Chinese took over the Taiwanese, who had been acquitted of fraud in a court in Nairobi, despite the understanding of cooperation between Taiwanese and Chinese authorities in recent years and despite public calls for them to be sent back to Taiwan, MAC said in a statement.
The Chinese action has "seriously hurt the feelings of the people of Taiwan," said the ministerial-level agency responsible for policy toward China.
According to the Ministry of Foreign Affairs, a charter plane sent by the Chinese departed from the airport in Nairobi early Monday (Taipei Time) with the five Taiwanese and presumably 35 Chinese belonging to the same fraud ring which allegedly targeted victims in China from their base in the East African nation.
MAC said it urges China to inform the Taiwan side of the fate of the five Taiwanese once they reach China in accordance with an agreement between the two sides on mutual judicial assistance.