China's Beijing-Taipei high-speed rail plan unilateral: minister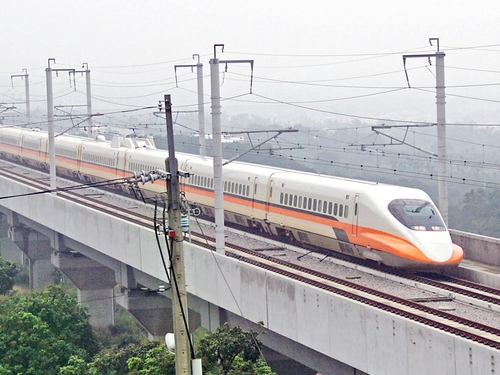 Taipei, March 7 (CNA) China's proposal to construct a high-speed rail line between Beijing and Taipei as a national project is a unilateral idea that has not been mentioned to Taiwan, Minister of Transportation and Communications Chen Jian-yu (陳建宇) said Monday.
Chen said such a project has never been discussed between the two sides nor has he ever received any communication from China on the project, was referred to in a draft of China's 2016-2020 development plan that was released Saturday in Beijing.
"It's nothing but a unilateral and subjective idea of mainland China," Chen said. "No discussions have taken place between two sides, let alone consensus."
Such a project would involve major policy in Taiwan, not just his ministry, Chen said.
On Sunday, Chen Deming (陳德銘), president of the Beijing-based Association for Relations Across the Taiwan Straits (ARATS), said in Beijing in response to media questions that it will take time before the two sides of the Taiwan Strait can begin discussions on the project.
"There is a problem of political willingness between us," Chen said.
He said China, however, has the engineering technology and funds to implement such a project.
On Taiwan's side, it has other required technology, Chen Deming said, adding that if the two sides can cooperate, they would be able to easily resolve any challenges on such a project, including water, electricity and natural gas supply.
"But we have to wait patiently until the time is right for discussions," he added.
China's draft development plan mentioned a transit link across the Taiwan Strait by 2030 and included a map of the planned project, showing a rail line connecting Taipei and the Chinese city of Fuzhou and linking to Beijing.
ARATS is the intermediary body founded by Beijing to handle cross-strait affairs in the absence of formal bilateral ties.
(By Chen Wei-ting and Elizabeth Hsu)ENDITEM/pc