Hon Hai increases investment in U.S.-based AI startup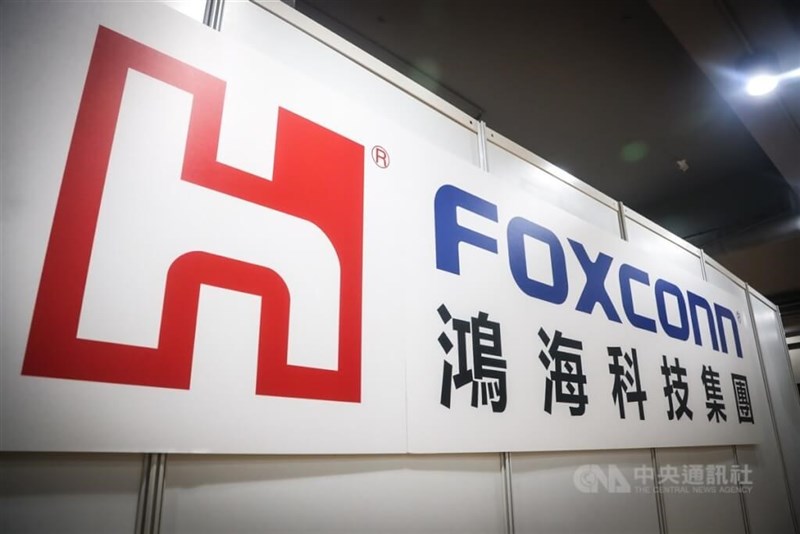 Taipei, Sept. 26 (CNA) U.S. automotive artificial intelligence (AI) startup Kneron Holding Corp. on Tuesday said that it has received more investment from Taiwan-based manufacturing giant Hon Hai Precision Co.
In a statement, the San Diego-headquartered Kneron said it had raised US$49 million in additional strategic funding from investors, including Hon Hai and Taiwan's HH-CTBC Partnership (Foxconn Co-GP Fund) and Taiwan-based communication component distributor Alltek Technology Corp.
The HH-CTBC Partnership was jointly founded by iPhone assembler Hon Hai, also known as Foxconn on the global market, and Taiwanese financial firm CTBC Financial Holding Co. In January 2022, Hon Hai announced its subsidiaries injected NT$1 billion (US$31.056 million) into the fund.
However, Kneron did not disclose the details about the individual investment size of Hon Hai, HH-CTBC Partnership and Alltek in the latest round of fundraising.
The latest fundraising activity boosted the total of funds raised in Kneron's Series B financing to US$97 million, according to Kneron.
In August, Hon Hai, which has intensified its efforts to transform itself from a pure contract manufacturer into a company able to integrate both hardware and software capability, said it invested US$14 million through subsidiary Icreate Investments to acquire 2,099,738 shares of Kneron as a long-term investment.
Before the US$14 million investment, Hon Hai already held 109,145 Kneron shares.
Through the latest fundraising, Kneron said it will continue to speed up its pace in the deployment of advanced AI, focusing on nano Generative Pre-trained Transformer (GPT) solutions for automotive, in particular.
According to Kneron, the American start-up provides end-to-end integrated hardware and software solutions that enable on-device edge AI inferencing with launching the first edge AI chip supporting transformer neural networks, which underpins all GPT models, in 2021.
"Powerful GPT models are mostly still running out of cloud data centers. This results in a slew of issues, including high latency, high data transfer costs, and inadequacies in user privacy and security protection," Kneron said in the statement.
Kneron said the company is expanding its partnership with Hon Hai to accelerate the deployment of advanced AI, including nano GPT, for automotive, and other applications.
The AI start-up said in a key move to this initiative, Kneron has teamed up with Hon Hai to create an ultra-lightweight AI chip that operates GPT models off the cloud.
Kneron said its AI applications for self-driving has been used by a range of clients, such as US-based IC designer Qualcomm Inc., Japan's auto brand Toyota, Japanese electronics giant Panasonic, Hon Hai, Taiwan's AI server maker Quanta Computer Inc., Taiwanese telecom operator Chunghwa Telecom Co., and South Korea's search engine Naver.
Founded in 2015, Kneron currently has offices in Taipei and Hsinchu in Taiwan, and in Shenzhen, Zhuhai and Hangzhou in China.
So far, Kneron has raised US$190 million in financing.
In addition to Hon Hai, HH-CTBC Partnership, and Alltek, other investors of Kneron include Horizons Ventures, which is owned by Hong Kong tycoon Li Ka-shing (李嘉誠), the Alibaba Entrepreneurs Fund of China's e-commerce giant Alibaba Group, and Qualcomm, Taiwan's power management solution providers Lite-On Technology Corp. and Delta Electronics Inc. and Taiwanese memory chip suppliers Winbond Electronics Corp. and Macronix International Co.