TRADE DEALS
/
Vice President Lai calls for economic pact with Australia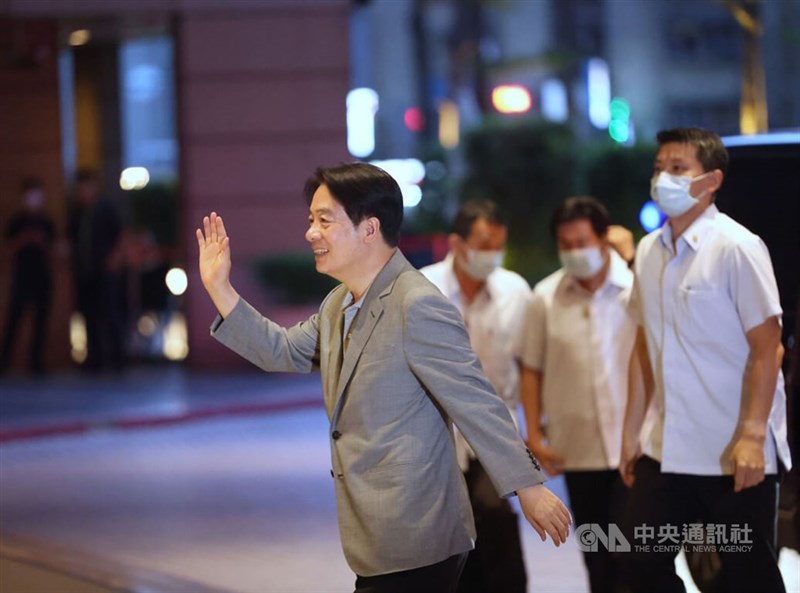 Taipei, June 8 (CNA) Taiwan is hoping to negotiate an economic cooperation agreement (ECA) with Australia, Vice President Lai Ching-te (賴清德) said in a speech at a dinner in Taipei on Thursday, saying such a pact would greatly benefit the economies of both countries.
Taiwan is a high-tech power house and plays an important role in the global semiconductor supply chain, and its industries are "complementary" to those in Australia, Lai said, adding that bilateral trade between Taiwan and Australia in 2022 surpassed US$31 billion in 2022 and continues growing.
Lai, who is also the ruling Democratic Progressive Party's presidential nominee, made the comments at the closed-door dinner hosted by the Australian Office Taipei, according to a press release issued by the Presidential Office.
Taiwan's government under the leadership of President Tsai Ing-wen (蔡英文) has previously expressed interest in negotiating an ECA with Australia.
Tsai brought up the issue during a meeting with the Australian representative to Taiwan, Jenny Bloomfield, at the Presidential Office in 2021.
Bloomfield is the head of the Australian Office Taipei, which represents Canberra's interests in Taiwan in the absence of diplomatic relations.
At the same time, Taiwan is also hoping to gain Australia's backing in its bid to join the Comprehensive and Progressive Agreement for Trans-Pacific Partnership (CPTPP), Lai said.
Lai added that he believed Taiwan's ascension to the trade bloc would be beneficial to improving supply chain resilience in the Indo-Pacific region.
Taiwan applied in September 2021 to join the CPTPP, but any new ascension to the trade bloc requires the unanimous support of its signatories, which currently include Australia, Brunei, Canada, Chile, Japan, Malaysia, Mexico, New Zealand, Peru, Singapore and Vietnam.
Apart from trade and economics, Lai said, Taiwan looks forward to working with Australia on efforts to fight climate change and maintain the peace and stability of the Indo-Pacific region.
View All