Starlux to launch direct flights to Kumamoto Sept. 1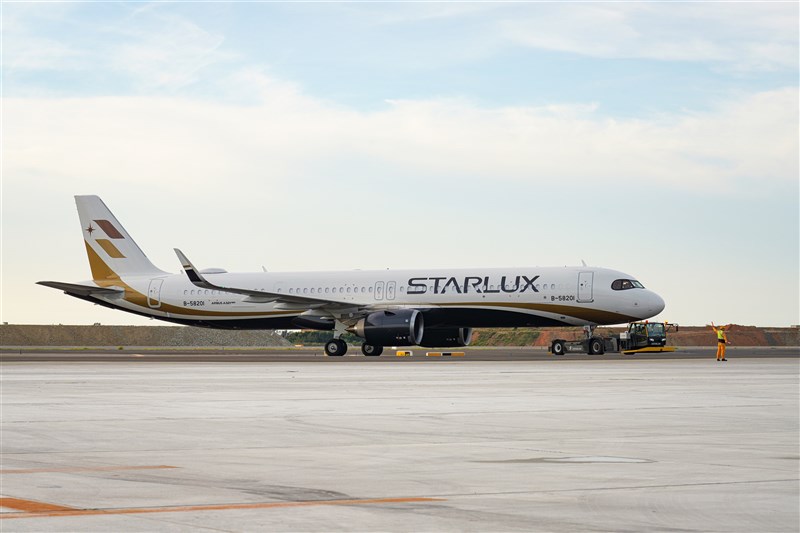 Taipei, June 2 (CNA) Starlux Airlines, the newest international carrier in Taiwan, announced Friday that it will launch direct flights from Taoyuan to Kumamoto, Japan in September, marking the airline's seventh Japanese destination.
The carrier said it would provide three round trip flights to Kumamoto a week initially, starting Sept. 1, with ticket booking began Friday after direct flights were launched to Sendai, Japan in April.
According to Starlux, the carrier will use Airbus A321neo aircraft with 188 seats on the route.
In addition to Sendai, Starlux currently also flies to Tokyo, Osaka, Fukuoka, Sapporo and Okinawa in Japan.
In early May, a delegation of local politicians and Diet members from Japan's ruling Liberal Democratic Party (LDP) in Kumamoto Prefecture, led by Tetsushi Sakamoto, who is LDP deputy secretary-general, called for a resumption of direct flights between the prefecture and Taiwan during a four-day visit.
Flights between Kumamoto and southern Taiwan's Kaohsiung started in October 2015 and were suspended in February 2020 due to the COVID-19 pandemic, according to Taiwan's Civil Aeronautics Administration (CAA).
In addition to tourists, Starlux said as Kumamoto has developed a well-founded semiconductor industry, the route will also provide a convenient option for business travelers from Taiwan and Japan.
Taiwan Semiconductor Manufacturing Co. (TSMC), the world's largest contract chipmaker, is building a wafer plant in Kumamoto through a joint venture with mass production scheduled to start by the end of 2024.
The plant will use the Taiwanese chipmaker's mature 22-nanometer and 28nm processes as well as 12nm and 16nm FinField-effect-transistor (FinFET) processes to meet market demand.
In addition to Japan, Starlux flies to 10 other Asian destinations in Vietnam, Malaysia, the Philippines, Singapore, Thailand and Macau.
On April 26, the carrier launched direct flights to Los Angeles, its first destination outside Asia. Starlux is planning to fly to San Francisco at the end of this year and to Seattle in mid-2024, while the company is expected to launch direct flights to New York in 2025 at the earliest.
The airline industry has received a boost from eased border controls amid COVID-19.
For its part, Starlux posted NT$1.68 billion (US$54.80 million) in consolidated sales in April, up sharply from NT$92.76 million a year earlier.
In the first four months of this year, the carrier generated NT$6.04 billion in consolidated sales, also rising significantly from NT$363.26 million over the same period of last year.