DBS to increase Taiwan unit's capital size ahead of Citi acquisition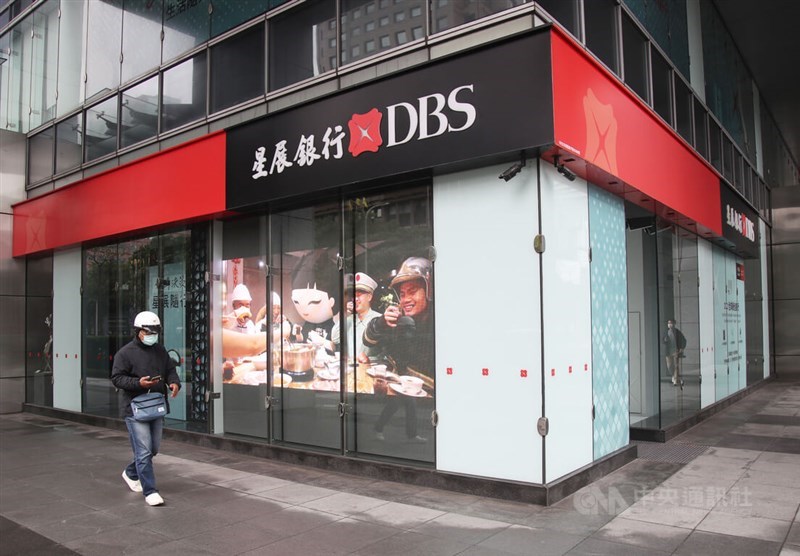 Taipei, May 31 (CNA) Singapore's DBS Bank has secured regulatory approval to raise the capital size of its Taiwanese unit in preparation for its acquisition of the United States-based Citigroup Inc.'s consumer banking business in Taiwan.
In a statement, the Investment Commission under the Ministry of Economic Affairs said Tuesday it had given DBS the green light to remit NT$52 billion (US$1.69 billion) into Taiwan to strengthen its Taiwanese unit's capital structure and enhance its capital adequacy ratio.
In January 2022, Citi said it reached an agreement to sell its Taiwan-based consumer banking business to DBS, which will pay the American banking group cash for the net assets of the acquired businesses, plus a premium of about NT$19.8 billion.
The deal was approved by the Financial Supervisory Commission (FSC), Taiwan's top financial regulator, in December 2022.
After the FSC's approval, DBS said it would work diligently to complete the acquisition process by August 2023.
According to the FSC, the acquisition would allow DBS to take over Citi's 45 existing branch locations, bringing its total to 74, of which around 60 percent would be located in northern Taiwan.
Based on a DBS estimate, DBS Taiwan is expected to become Taiwan's 18th largest bank after the acquisition.
The deal was struck after Citi announced on April 15, 2021, that it planned to reduce its retail banking business presence in 13 markets across Asia, Europe, the Middle East and Africa, including Taiwan.
Meanwhile, the Investment Commission has given approval to Japan-based Tokio Marine & Nichido Fire Insurance Co. to raise its investment by about NT$6.02 billion in Tokio Marine Newa Insurance Co., a joint venture between Tokio Marine & Nichido and Taiwan's automaker Yulon Group.
In addition, Denmark's Orsted Wind Power TW Holding A/S has secured approval from the commission to spend NT$12 billion to set up two subsidiaries in Taiwan for its investments in offshore wind development in the country.
As for outbound investments, the commission said it had given CTBC Bank permission to remit US$50 million to India to raise its investment in the bank's branch located in New Delhi for banking business expansion.
In addition, Cheng Shin Rubber Industry Co. has secured the green light from the commission to invest about US$70.85 billion in Maxxis Rubber India Private Ltd. for manufacture and sale of tires in the Indian market.
The commission said it approved a China-bound investment plan from Oriental Union Chemical Corp. worth an estimated US$33.48 million, as well as one from Taiwan Life Insurance Co. worth an estimated 300 million Chinese yuan (US$44.12 million).