Taiwan urged to ease requirements for EU green energy developers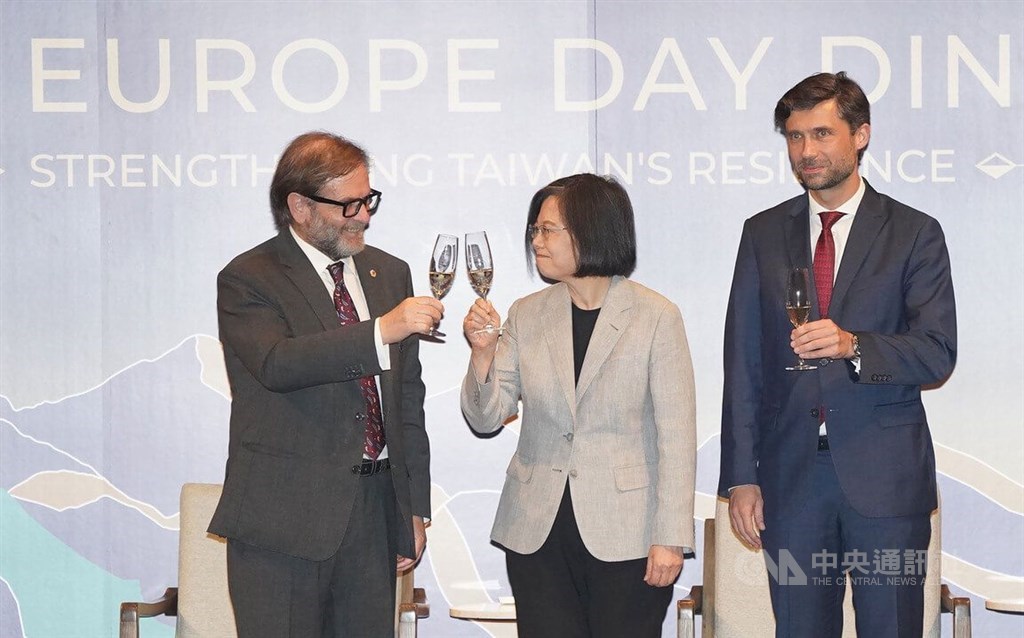 Taipei, May 25 (CNA) The European Chamber of Commerce Taiwan (ECCT) on Thursday urged Taiwan's government to address the "restrictive" rules for European investors looking to develop renewable energy projects in Taiwan.
Speaking at a dinner in Taipei, ECCT Chairman Giuseppe Izzo said the government's "highly restrictive local content requirements" are making development projects for offshore wind farms in Taiwan more expensive and thus slowing down the progress of the industry.
Taiwan's government has said its local content policy is designed to encourage the growth of a local supply chain for the offshore wind industry and remains in line with World Trade Organization rules.
Izzo, who serves as regional vice president and Taiwan managing director at STMicroelectronics' Asia Pacific branch, also said the government's permitting process for business in the onshore wind sector is "overly complicated."
He went on to say that recent changes to Environmental Impact Assessment requirements had impacted an estimated 50 percent of projects currently under development.
There is a "clear disconnection" between Taiwan's ambitions to achieve energy security and reach net-zero emissions by 2050, and the government's policies, Izzo told the event attended by dozens of top government officials from Taiwan, including President Tsai Ing-wen (蔡英文).
The ECCT, which represents 1,050 members from over 450 European companies with operations in Taiwan, remains "committed" to contributing to Taiwan's efforts to increase energy security and independence, the chairman said.
At the same time, he went on, the government should make more effort to prioritize the buildup of renewable energy industries in Taiwan and "remove impediments" to their progress.
Speaking in the same vein, European Union representative to Taiwan Filip Grzegorzewski said cooperation between Taiwan and EU on developing offshore wind power in Taiwan had been impeded by "domestic industrial policies."
"In Europe, we do not believe in forced localization requirements," Grzegorzewski said, adding that the current policies made Taiwan a less attractive investment destination for European companies.
"We will continue to speak out against them," Grzegorzewski said, "This is not only a matter of fairness and respect to international law, but will give the private sector the space and the time to develop."
Meanwhile, Tsai, who briefly thanked the ECCT chairman for feedback on the government's policy on the wind energy sector, said investment by European companies had been "instrumental" to the development of green energy in Taiwan.
Tsai also reiterated her administration's hope of negotiating with the EU on a bilateral investment agreement (BIA), saying such a pact would not only bring both sides closer economically, but also help ensure the security of Taiwan, Europe and the world.
Taiwan has been eager to sign a BIA with the EU, despite hesitancy from the EU side.
In March, European External Action Service Asia Pacific Managing Director Gunnar Wiegand told a seminar in Brussels that purely from the perspective of supporting EU companies -- which are the largest source of foreign direct investment (FDI) in Taiwan -- "we don't necessarily need this [a BIA]."