Hon Hai expands investments in India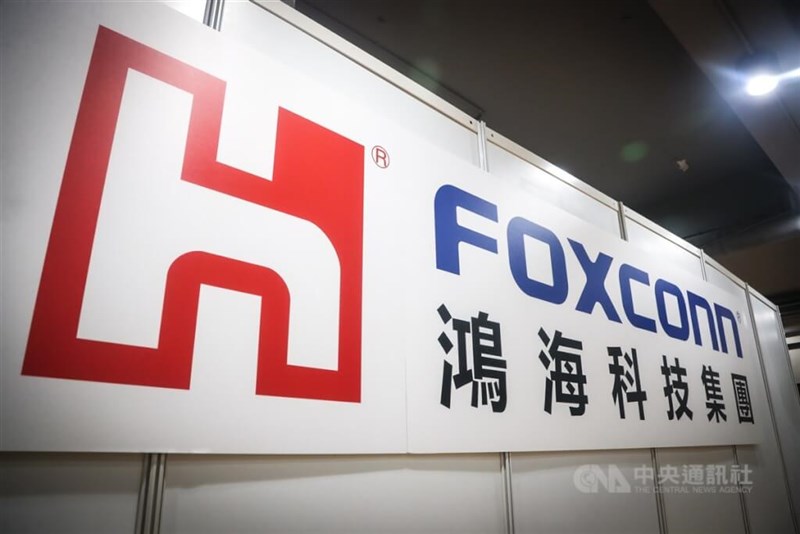 Taipei, May 13 (CNA) Taiwan-based manufacturing giant Hon Hai Precision Industry Co. has invested US$39 million to take a bigger share of its subsidiary in India, as part of its efforts to expand production in the South Asian country.
Earlier this week, Hon Hai, also known as Foxconn globally, said in statement that it had spent US$39 million to acquire about 319 million shares of Foxconn Hon Hai Technology India Mega Development Private Ltd. for the purposes of long-term investments.
The shares were purchased via another Hon Hai subsidiary, Foxconn Singapore Pte Ltd., the company said in the statement that was on Thursday posted on the Taiwan Stock Exchange, where its shares are traded.
The announcement was in line with a statement by Hon Hai Chairman Liu Young-way (劉揚偉), who said at an investors conference held on the same day that his company would continue to expand its investments in India to strengthen its assembly capacity and electronics component production to meet demand from its clients.
Liu said Hon Hai had been investing in India since 2006, based on its upbeat outlook for the country's comprehensive supply chain and its growing competitiveness in global manufacturing.
The statement about the US$39 million investment in India followed Hon Hai's announcement on May 8 that Foxconn Hon Hai Technology India Mega Development Private Ltd. had bought 1.21 million square meters of land in the Indian tech hub of Bengaluru, at a cost of 3 billion Indian rupees (US$36.47 million), for operational purposes.
According to Hon Hai's annual report, the subsidiary in India was established in November 2015 and is registered at an address in Mumbai in Maharashtra state, which borders Karnataka state, where the land was recently purchased.
Karnataka reportedly has been wooing Hon Hai to invest there.
According to a Reuters report in late March, Karnataka authorities had approved a plan for Hon Hai to invest about US$968 million in the state, as many companies were seeking to diversify their production away from China amid escalating trade tensions between Washington and Beijing, and the latter's stringent COVID-19 controls in recent years.
Hon Hai, the world's largest contract component maker, rolls out iPhones for Apple Inc. and has factories in China with a workforce of more than 1 million, while the company has been working to expand its production facilities into India to make AirPods and critical iPhone components.
According to market estimates, Apple accounts for about 40 percent of Hon Hai's total annual sales.