Economy remains in contraction mode for 5th straight month: NDC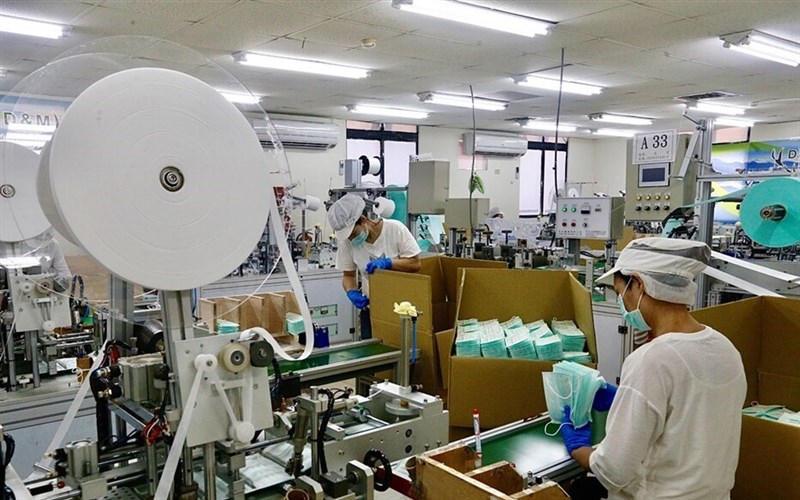 Taipei, April 27 (CNA) Taiwan's business climate flashed a "blue" light in March for a fifth straight month, signaling that the local economy remains in contraction mode, the National Development Council (NDC) reported Thursday.
The NDC attributed the situation to a prolonged decrease in global demand alongside businesses reducing inventories.
In March, the composite index of monitoring indicators, which reflects the current economic situation, climbed by one point from February to 11, NDC data showed.
The sub-index for manufacturing gained one point, improving to a yellow-blue light from a blue light last month, while all eight other indexes that make up the monitoring indicators remained unchanged.
Although the leading index has been rising over the past five months, the climb has slowed down, NDC data said.
Meanwhile, the coincident index fell for the 14 consecutive month, dropping 15.26 percent.
The NDC uses a five-color system to depict Taiwan's economic health, with blue indicating contraction, yellow-blue representing sluggishness, green signifying stable growth, yellow-red referring to a warming economy, and red signaling an overheated or booming economy.
Dual colors suggest transitions to stronger or weaker states.
According to Wu Ming-hui (吳明蕙), head of the NDC's Department of Economic Development, the slow increase in the leading index together with falls in six out of the seven sub-indexes that make up the coincident index means the outlook for the economy is conservative.
Moreover, given the underperformance of Purchasing Managers' Index and leading economic index in the United States and eurozone countries, external demand will not be bouncing back very soon, Wu said.
Taiwan's exports in the second quarter of 2023 will probably continue to see negative growth, with a recovery most likely in the third quarter, Wu said.
Wu's observation was echoed by NDC chief Kung Ming-hsin (龔明鑫) on Thursday, who also said that an economic recovery is expected to start in the third quarter.