Taiwan shares soar amid respite in global banking woes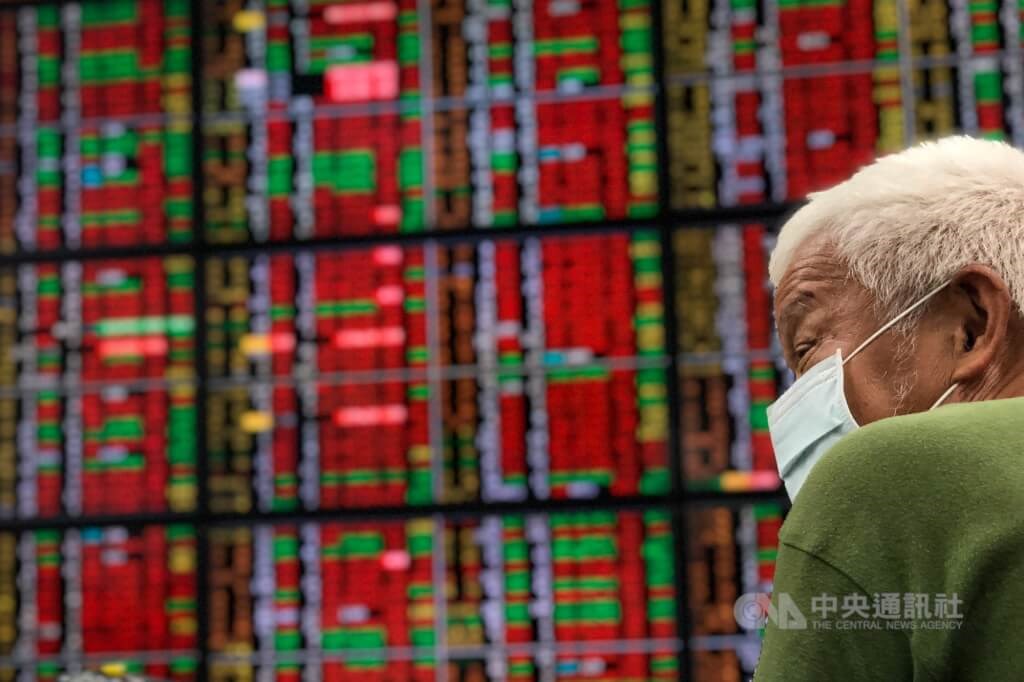 Taipei, March 17 (CNA) Shares in Taiwan moved sharply higher Friday as investors breathed a sigh of relief after the United States and Switzerland appeared to rescue financially troubled banks, dealers said.
The bellwether electronics sector got a boost from big gains by tech stocks on U.S. markets overnight and served as an anchor supporting the broader market, dealers said.
The Taiex, the Taiwan Stock Exchange's benchmark weighted index, ended up 231.84 points, or 1.52 percent, at the day's high of 15,452,96 after hitting a low of 15,337.97. Turnover totaled NT$264.59 billion (US$8.65 billion).
The market opened up 0.77 percent in the wake of a 1.17 percent increase on the Dow Jones Industrial Average and a 4.05 percent surge in the Philadelphia Semiconductor Index overnight, dealers said.
Troubled banks
Investors in the U.S. reacted positively after a group of 11 banks said they would help First Republic Bank, a failing regional U.S. bank, and the Swiss central bank said it would provide US$54 billion as a liquidity backstop to embattled Credit Suisse.
Interest in Taiwan's tech sector became more apparent later in Friday's trading session, led by contract chipmaker Taiwan Semiconductor Manufacturing Co. (TSMC), sending the Taiex to the day's high at the close.
"Judging by today's upturn, many investors seemed relieved by the rescues," said MasterLinks Securities analyst Tom Tang said.
"They seemed willing to bet that the banking issues in the U.S. and Switzerland will not result in systematic risks globally because of the experience gained in handling the 2008 global financial crisis," Tang said.
"Also, it's increasingly possible that the banking sector's financial woes will lead the U.S. Federal Reserve to slow down its interest rate hikes and raise interest rates by only 25 basis points instead of 50."
Tech stocks
After its American depositary receipts (ADRs) rose 3.53 percent overnight, TSMC benefited from strong buying before the close and ended up 2.57 percent at the day's high of NT$518.00.
TSMC's gains contributed about 110 points alone to the Taiex's rise Friday, and helped the electronics index and the semiconductor sub-index to close 1.90 percent and 2.47 percent higher, respectively, at their highs for the day.
Other semiconductor heavyweights were also helped by gains in U.S. markets overnight. Contract chipmaker United Microelectronics Corp. (UMC) rose 2.31 percent to close at NT$53.20, and smartphone IC designer MediaTek Inc. closed 2.25 percent higher at NT$773.00.
TSMC's application specific integrated circuit (ASIC) design subsidiary Global Unichip Corp. gained 2.73 percent to close at NT$1,130.00, and UMC's display driver IC design subsidiary Novatek Microelectronics Corp. soared 4.07 percent to end at NT$434.50.
Alchip Technologies Ltd., another ASIC designer, surged 7.11 percent to close at NT$1,205.00.
Also in the electronics sector, iPhone assembler Hon Hai Precision Industry Co. rose 1.47 percent to close at NT$103.50, and its connector affiliate Cheng Uei Precision Industry Co. gained 2.09 percent to end at NT$39.10.
Tourism, petrochemicals
"Buying also rotated to select old economy stocks. Today, the tourism and petrochemical industries staged significant technical rebounds," Tang said.
In the tourism industry, which rose 3.87 percent, Chateau International Development Co. surged 5.96 percent to close at NT$49.75 and rival FDC International Hotels Corp. gained 5.92 percent to end at NT$84.10.
In addition, My Humble House Hospitality Management Consulting rose 4.86 percent to close at NT$53.90, and Formosa International Hotels Corp. ended up 4.21 percent at NT$272.00.
The petrochemical index rose 2.15 percent with ethylene-vinyl acetate (EVA) supplier USI Corp. rising 5.62 percent to close at NT$26.75, and Formosa Plastics Corp. gaining 2.49 percent to end at NT$90.70.
Nan Ya Plastics Corp. closed 2.14 percent higher at NT$76.50, and Formosa Chemicals & Fibre Corp. added 1.48 percent to end at NT$68.50.
Financial firms
The financial sector underperformed the Taiex, gaining only 0.58 percent Friday.
Cathay Financial Holding Co. rose 1.23 percent to close at NT$41.00, and Fubon Financial Holding Co. added 0.73 percent to end at NT$55.50, while CTBC Financial Holding Co. lost 0.24 percent to close at NT$20.85.
"The Fed will hold a policymaking meeting next week. The market will be watching to see by how much it raises rates and what it hints about the future. Institutional investors will likely react to what the Fed says," Tang said.
According to the Taiwan Stock Exchange, foreign institutional investors bought a net NT$10.91 billion in shares Friday.