Taiwan, Canada agree on holding formal talks on investment pact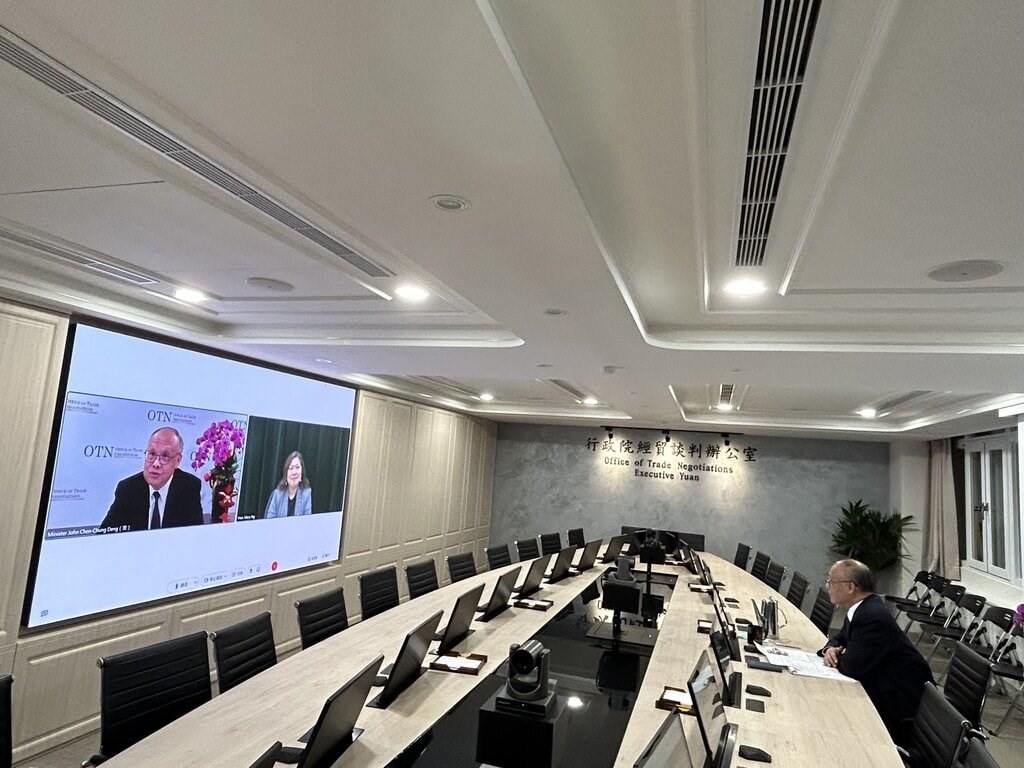 Taipei, Feb. 8 (CNA) Taiwan and Canada said Tuesday that they have agreed to begin formal negotiations on a pact that aims to spur bilateral trade and investment.
In separate announcements following a virtual meeting between Taiwan's top trade negotiator John Deng (鄧振中) and Canadian Trade Minister Mary Ng earlier Tuesday, the two governments said they had agreed to begin formal talks on a Foreign Investment Promotion and Protection Arrangement (FIPA).
The announcement came more than six months after the two sides concluded months-long "exploratory discussions" on the FIPA in June 2022.
According to Taiwan's Office of Trade Negotiations, which Deng heads, the planned FIPA negotiations will demonstrate Taiwan's "willingness to accept high-standard global economic and trade rules" and "expand investment and trade opportunities" between Taiwan and Canada.
The office said in a statement that FIPA negotiations will cover issues related to investment promotion, protection and liberalization.
They will also touch on measures to assist small and medium-sized enterprises (SMEs) and support Indigenous peoples, women and other groups in the business environment, the statement said.
There was no indication, however, of when the negotiations will actually start.
In a separate statement, Ng said both sides will work to "secure new opportunities for investment to support sustainable growth, establish new collaborations, and ensure good, well-paying jobs" through their negotiations.
Taiwan is a key trade and investment partner for Canada as Ottawa seeks to increase its presence in the Indo-Pacific, Ng said, and Canada looked forward to building on existing trade ties with Taiwan, particularly in advanced manufacturing sectors and agriculture.
According to Taiwan government data, bilateral trade between Taiwan and Canada totaled US$5.8 billion in 2022.
By the end of 2022, direct investment by Taiwanese businesses in Canada reached US$600 million while direct investment in Taiwan by Canadian enterprises rose to nearly US$1 billion, the data showed.
Canada has drawn investment from Taiwan's logistics, high-tech and financial companies, such as China Airlines, Evergreen Marine Co., Taiwan Semiconductor Manufacturing Co. (TSMC), and Mega International Commercial Bank Co.
Meanwhile, Canadian firms with investment in Taiwan include business jet manufacturer Bombardier Inc., health care product manufacturer AMD Medicom Inc., and clothing brands Roots and Lululemon.