Taiwan shares close almost flat after narrow range movement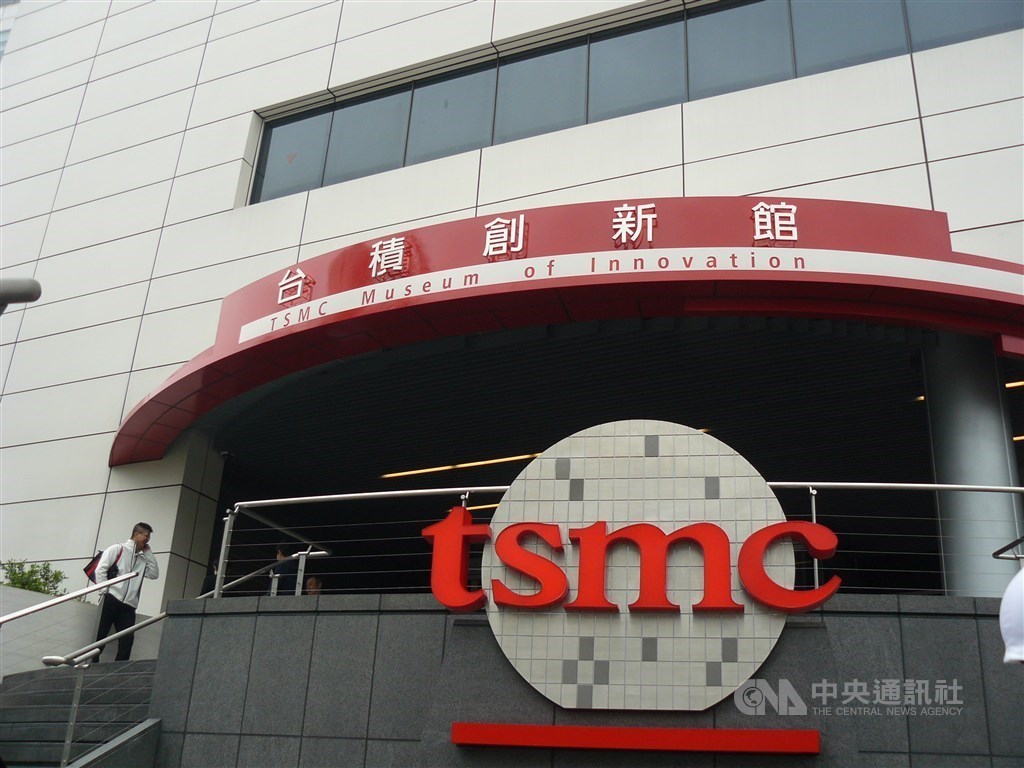 Taipei, Feb. 7 (CNA) Shares in Taiwan closed little changed Tuesday after cautiously moving in a narrow range throughout the session ahead of a scheduled speech from Federal Reserve Chairman Jerome Powell later in the day, dealers said.
Despite the bellwether electronics sector staying weak, with large-cap semiconductor stocks particularly sluggish, old economy stocks in the biotech and tourism industries got a boost from rotational buying and lent some support to the broader market, dealers added.
The Taiex, the Taiwan Stock Exchange's (TWSE) weighted index, ended up 8.09 points, or 0.05 percent, at 15,400.91 after moving between 15,363.65 and 15,462.10. Turnover totaled NT$187.59 billion (US$6.24 billion).
The market opened down 0.11 percent but soon regained its footing to hit the day's high in the early morning trading session on a mild technical rebound from a 1.34 percent slump on Monday, with biotech and tourism stocks in focus, dealers said.
However, with the Taiex moving closer to the nearest technical resistance ahead of 15,500 points, selling set in, concentrating on large-cap semiconductor stocks, primarily contract chipmaker Taiwan Semiconductor Manufacturing Co. (TSMC), dealers added.
The selling became more pronounced late on to offset the upturn on the broader market by the end of the session, according to dealers.
"After the U.S. reported the stronger than expected January job data last Friday, market sentiment has turned cautious about the Fed's next move in its current rate-hike cycle," Concord Securities analyst Kerry Huang said. "Investors are also anxiously waiting for a speech by Powell (to the Economic Club of Washington) later today for more clues."
On Friday, Washington reported an increase of 517,000 new jobs in January, well above an earlier market estimate of 185,000, which had raised worries the Fed would stay hawkish.
"That's why tech stocks on the U.S. markets remained volatile, and their counterparts in Taiwan stayed weak, led by the semiconductor industry, which has the highest weighting here," Huang said.
The electronics sector lost 0.15 percent, with the semiconductor sub-index falling 0.37 percent.
TSMC, the local market's most heavily weighted stock, fell 0.57 percent to close at NT$523.00, off an early high of NT$528.00, contributing around 25 points to the Taiex's losses Tuesday.
Smartphone IC designer MediaTek Inc. shed 1.92 percent to end at NT$717.00, while United Microelectronics Corp., a smaller contract chipmaker, rose 0.20 percent to close at NT$49.15.
Global Unichip Corp. a TSMC application-specific integrated circuit (ASIC) design subsidiary, outperformed its parent company, soaring 5.39 percent to end at NT$841.00 on expectations that the company will be included in the MSCI Global Standard Indexes set to be released later this week.
Also in the electronics sector, iPhone assembler Hon Hai Precision Industry Co. dropped 0.99 percent to close at NT$100.50, while power management solution provider Delta Electronics Inc. ended down 0.34 percent to end at NT$296.00.
Judging from the movement of tech heavyweights, Huang suspected foreign institutional investors stood on the sell side Tuesday. According to the TWSE, foreign institutional investors sold a net NT$3.28 billion worth of shares on the main board.
"While foreign institutional investors have refrained their buying in the local market amid worries about the Fed's next move, local retailer investors seemed willing to pick up non-tech stocks to take advantage of these stocks' relatively low valuations. Today, the biotech and tourism industries simply benefited from such buying," Huang said.
The biotech industry rose 1.25 percent, with intraarticular injection maker Maxigen Biotech Inc. up 5.68 percent to close at NT$63.30, and dialysis equipment supplier Excelsior Medical Co. gaining 3.97 percent to end at NT$73.30.
Vaccine developer Adimmune Corp. rose 3.25 percent to close at NT441.60, while prescription drug maker Lotus Pharmaceutical Co. also added 2.74 percent to end at NT$281.00.
The tourism sector, boosted recently by eased COVID1-9 border controls, rose 1.11 percent, with Formosa International Hotels Corp. up 1.14 percent to close at NT$265.50.
The Ambassador Hotel Ltd. gained 1.09 percent to end at NT$32.55, FDC International Hotels Corp. added 1.08 percent to close at NT$74.80, and Lion Travel Service Co. ended up 0.88 percent at NT$114.00.
"The retail buying was also seen on the over-the-counter (OTC) market today, helping the OTC market outperform the main board," Huang said. The index of the OTC market rose 0.95 percent to close at 200.81.
Also in the nontech sector on the main board, China Steel Corp., the largest steel maker in Taiwan, rose 1.29 percent to close at NT$31.45, with Formosa Plastics Corp. gaining 0.68 percent, and Evergreen Marine Corp., the largest container cargo shipper in the country, closing unchanged at NT$151.00.
The financial sector rose 0.17 percent, with Cathay Financial Holding Co. up 0.35 percent to end at NT$42.80 and Fubon Financial Holding Co. ending unchanged at NT$59.40.
"In addition to the upcoming Powell's remarks, investors had better keep a close eye on the U.S. inflation data due next week, which could move the global markets," Huang said.