Consumer confidence in Taiwan rebounds in January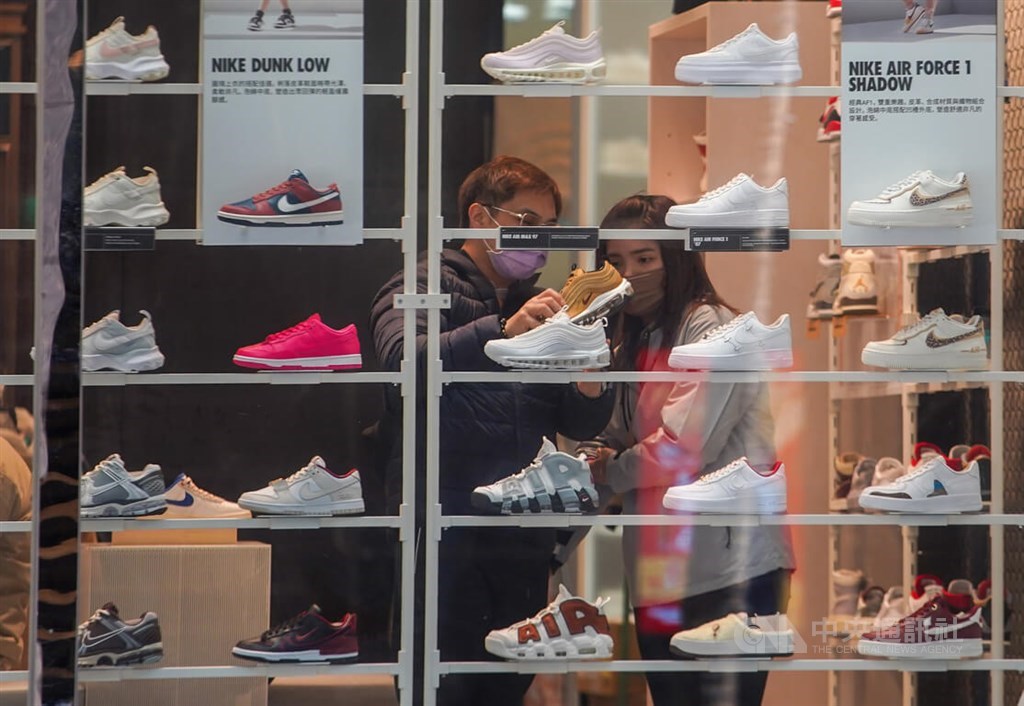 Taipei, Jan. 30 (CNA) Consumer confidence in Taiwan rebounded slightly in January after four consecutive months of decline due mainly to the short-term impact of the Lunar New Year holiday, National Central University (NCU) said in a report released Monday.
Taiwan's consumer confidence index (CCI), compiled monthly by NCU, rose 0.61 points from a month earlier to 59.73 in January.
It had fallen to 59.12 in December, its lowest level since hitting 56.45 in September 2009 as Taiwan's economy was recovering from the adverse effects of the 2008-2009 global financial crisis.
Taiwan's CCI fell to its all-time low of 48.42 in February 2009 at the height of the crisis.
The CCI benchmark gauges people's confidence toward durable goods purchases, the local economic outlook, household finances, employment prospects, the stock market and consumer price fluctuations over the next six months, according to the center.
The January survey -- which polled 2,900 people over the age of 20 nationwide between Jan. 18 and Jan. 20 -- showed improvements in all sub-indexes except for confidence in consumer prices.
According to NCU, a CCI index or sub-index score of 0-100 indicates pessimism, while a score of 100-200 shows optimism.
Taiwan's overall CCI has never reached 100, peaking at 92.93 in April 2015.
In the January survey, confidence in the economic outlook over the next six months saw the biggest gain, rising 1.25 points from a month earlier to 76.85, while the sub-index for family finances moved 0.85 points higher to 71.75.
Though the overall CCI and the sub-indexes largely showed improvement, it was too early to say that the economy has taken a turn for the better, said Dachrahn Wu (吳大任), director of NCU's Research Center for Taiwan Economic Development, which handles the CCI.
He said the improved confidence among Taiwanese consumers may have come from higher spending in preparing for the Jan. 20-29 Lunar New Year holiday, creating a short-term pick-up in domestic demand.
Uncertain outlook
Wu cautioned that with inflation and aggressive interest rate hikes by the U.S. Federal Reserve last year weighing on demand across the world, Taiwan's exports could be further hurt this year and erode confidence in family finances and investment in the near future.
He argued that while the Fed has slowed down its interest rate hikes, consumer demand will not rebound until the Fed starts cutting rates.
"Taiwan's exports will face more serious challenges, and it won't be easy for Taiwan's economy to perform well in the first half of this year. We have to wait for the United States to adjust its monetary policy," Wu said.
Of note, the sub-index for durable goods purchases rose 0.7 points from a month earlier to 100.6, edging above the 100‑point threshold that divides pessimism and optimism, according to the survey.
As for the timing on buying a home, a separate index jointly compiled by the university and Taiwan Realty Co. rose by 0.6 points to 101.0 this month.
NCU's January survey had a confidence level of 95 percent and a margin of error of plus or minus 2.0 percentage points.