Taiwan manufacturing stays sluggish in Oct. amid global uncertainties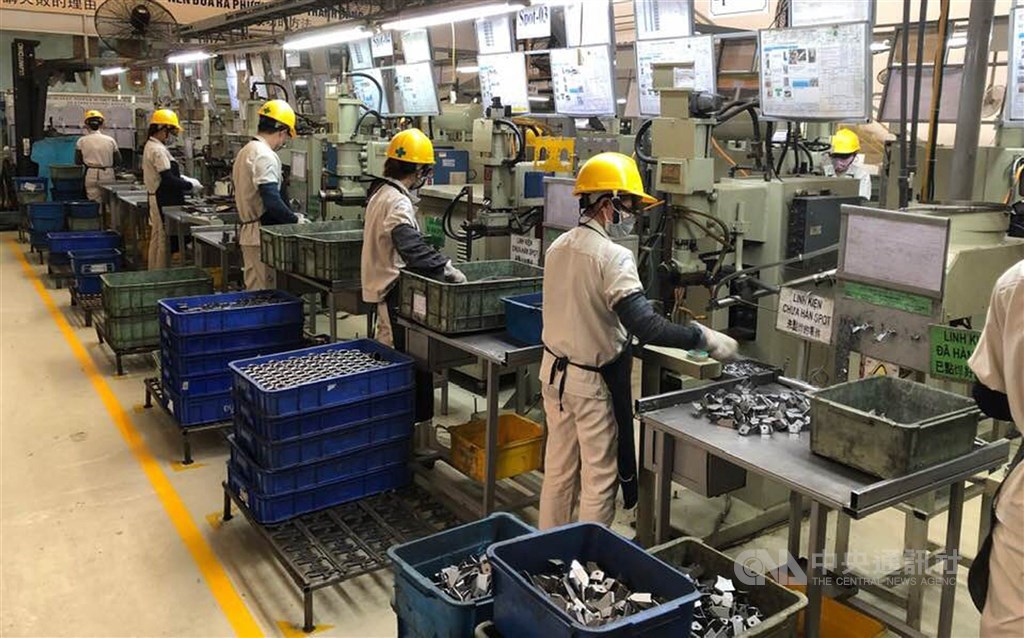 Taipei, Nov. 30 (CNA) Activity in Taiwan's manufacturing sector remained sluggish for the eighth consecutive month in October, as political and economic uncertainties continued to dent global demand, the Taiwan Institute of Economic Research (TIER) said Wednesday.
TIER said that its composite index for the local manufacturing sector rose by 0.17 points compared with September to reach 10.97.
This performance put it in the "yellow-blue" range on TIER's five-tier scale, under which "red" indicates overheating, "yellow-red" fast growth, "green" stable growth, "yellow-blue" sluggish growth, and "blue" contraction.
TIER said that a weak Taiwan dollar, and persistent demand for automobile chips and high-performance computing systems had not fully offset the impact of foreign customers canceling or postponing orders due to changed production plans.
According to the think tank, this led to local businesses adjusting their investment and expenditure plans, with Taiwan's industrial production index, outbound shipments, and export orders all declining in October for a second month as a result.
● Industrial production dips for second straight month
● Taiwan's export orders in October drop amid sluggish global economy
Looking ahead to 2023, TIER said global economic growth would slow further amid inflation and a spike in energy prices due to the ongoing Russia-Ukraine conflict.
However, China will stay as the primary variable influencing the performance of the world economy, TIER added, particularly as the United States tightens restrictions on hi-tech exports to the country.
With 30 percent of local hi-tech exports destined for China, it is difficult to gauge how Washington's constraints will affect Taiwan's manufacturing sector going forward, TIER said.
In addition, TIER said that China's zero-COVID policy and protests against it had worsened operating conditions for foreign companies there, including a large number of Taiwan businesses.
Consequently, changes to the business climate in China will serve as one of the primary indicators in monitoring the performance of the Taiwanese manufacturing sector, according to TIER.
Related News
Nov. 27: Business sentiment among manufacturers weakens for 10th straight month
Nov. 22: Taiwan's jobless rate falls to 3.64% in October
Nov. 8: Slump set to continue as Taiwan's exports dip again in October: MOF
Oct. 28: Taiwan's GDP growth hits 4.1% in Q3, missing forecast