Taiwan shares end flat as market sits in limbo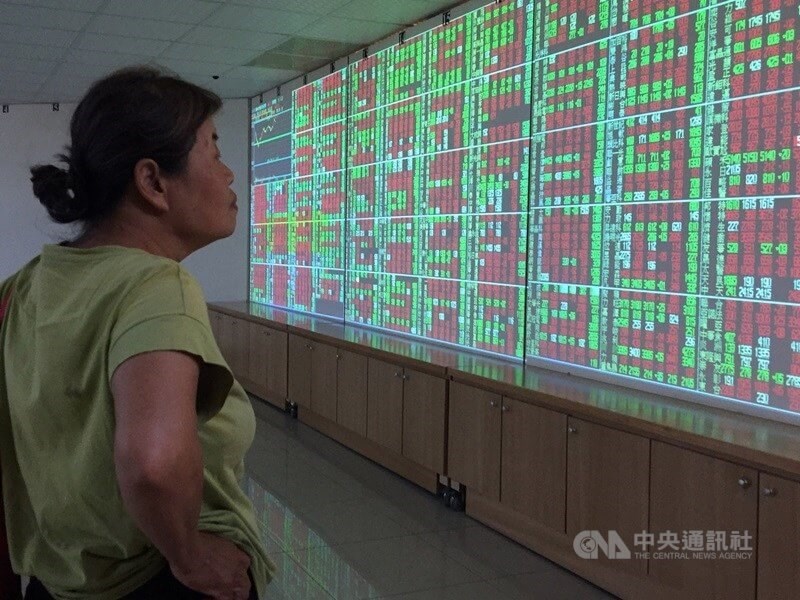 Taipei, Nov. 25 (CNA) Shares in Taiwan closed flat Friday, moving within a narrow range as markets in the United States were closed for Thanksgiving and did not provide any direction for local investors, who were worried about a technical pullback after recent solid gains.
Contract chipmaker Taiwan Semiconductor Manufacturing Co. (TSMC) appeared resilient, however, preventing the broader market from tumbling deep into negative territory, dealers said.
The Taiex, the Taiwan Stock Exchange's benchmark weighted index, ended down 5.49 points, or 0.04 percent, at 14,778.51 after moving between 14,756.01 and 14,835.66. Turnover totaled NT$230.88 billion (US$7.48 billion).
The market opened up 0.13 percent and hit the day's high midway through the morning on follow-through buying from a session earlier, when the Taiex rose 1.20 percent, dealers said.
Profit-taking set in, however, after the Taiex breached the 14,800-point mark, affecting stocks across the board.
Only select tech stocks, in particular TSMC, regained their footing late in the trading session to keep the Taiex's fall to a minimum, dealers said.
"After a recent significant rally, many investors turned cautious and stayed on the sidelines, fearing the Taiex would retreat as it moved closer to stiff technical resistance ahead of 15,000 points," Mega International Investment Services Corp. analyst Alex Huang said.
"The local stock market and other regional markets lacked direction and just drifted in a narrow range as investors could not refer to U.S. markets and many foreign institutional investors were absent from the market due to the holiday," Huang said.
Before Friday, the Taiex had soared 1,834.25, or 14.16 percent, since the beginning of November on strong buying in TSMC, especially in mid-November after news emerged that Warren Buffett's Berkshire Hathaway had bought US$4.1 billion of TSMC's American depositary receipts (ADRs) by the end of September.
"Today, TSMC remained resilient as it got a boost from late session buying," Huang said.
"I think Buffett's large buy continued to drive the stock higher as many investors agreed the chipmaker's long-term fundamentals are sound despite short-term inventory adjustments in the global semiconductor industry."
TSMC boost
TSMC, the most heavily weighted stock on the Taiex, rose 0.40 percent to close at NT$498.00, after hitting a low of NT$494.00. Led by TSMC, the semiconductor sub-index rose 0.05 percent, while the electronics sector ended 0.10 percent lower.
Other semiconductor stocks largely came under pressure as investors pocketed their recent gains.
Powerchip Semiconductor Manufacturing Co., a smaller contract chipmaker, fell 1.20 percent to close at NT$32.90, and United Microelectronics Corp., another smaller contract chipmaker, shed 0.87 percent to end at NT$45.80.
IC packaging and testing services provider ASE Technology Holding Co. dropped 0.31 percent to close at NT$96.10, and smartphone IC designer MediaTek Inc. ended 0.14 percent lower at NT$727.00.
Also in the electronics sector, iPhone assembler Hon Hai Precision Industry Co. lost 0.50 percent to close at NT$100.50, and contract notebook computer maker Compal Electronics, Inc. fell 1.12 percent to end at NT$22.00.
Old economy stocks
"It was a quiet session today. Many old economy and financial stocks were also trending lower on the lack of incentives for investors to buy," Huang said
Among these old economy stocks were textile brand Far Eastern New Century Corp., which lost 0.79 percent to close at NT$31.55, and Eclat Textile Co., which dropped 0.90 percent to end at NT$441.00.
Also, China Steel Corp., the largest steel maker in Taiwan, closed 1.54 percent lower at NT$28.75, while Nan Ya Plastics Corp. ended unchanged at NT$77.10.
Bucking the downturn, cooking oil brand Taisun Enterprise Co. rose 4.41 percent to close at NT$42.60, and another food brand, Un-President Enterprises Corp., gained 0.61 percent to end at NT$65.70.
Meanwhile, Hua Eng Wire and Cable Co. rose 1.72 percent to close at NT$14.75, and rival Walsin Lihwa Corp. gained 3.08 percent to end at NT$45.25.
In the mixed financial sector, CTBC Financial Holding Co. lost 0.22 percent to close at NT$22.40, Cathay Financial Holding Co. ended unchanged at NT$42.55, and Fubon Financial Holding Co. rose 0.35 percent to close at NT$57.90.
According to the Taiwan Stock Exchange, foreign institutional investors bought a net NT$23.32 billion in shares Friday.