Largan September sales hit 22-month high on iPhone 14 launch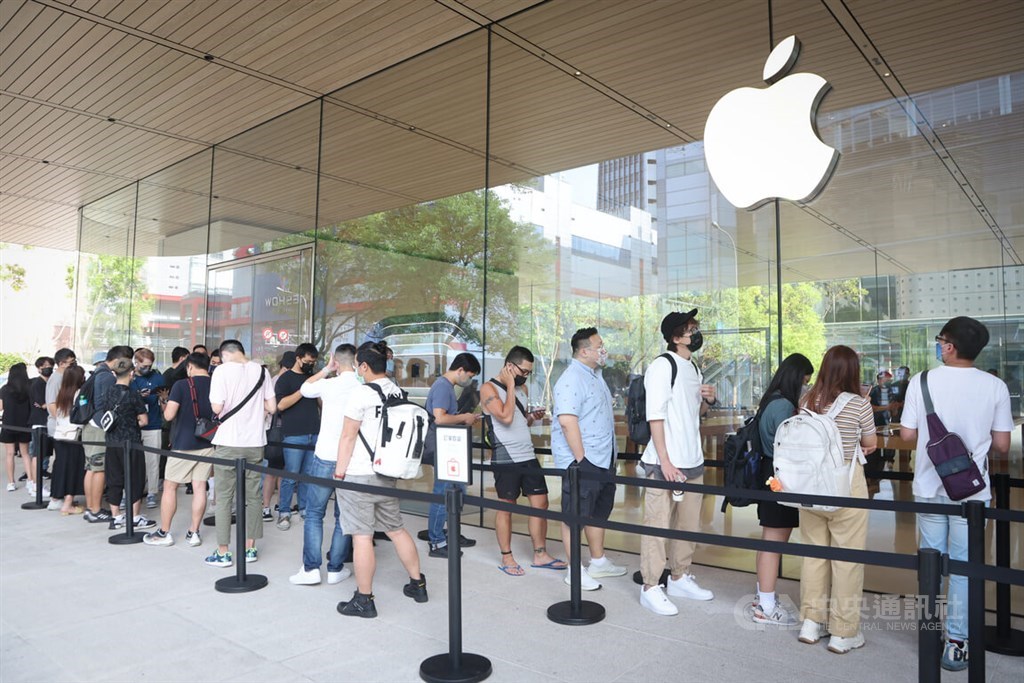 Taipei, Oct. 5 (CNA) Largan Precision Co., a supplier of smartphone camera lenses to Apple Inc., on Wednesday reported its largest monthly sales total for 22 months in September, with market analysts attributing the growth to the recent launch of the iPhone 14 series.
In a statement, Largan said it posted NT$5.103 billion in consolidated sales in September, the highest monthly level since November 2020, when its revenue stood at NT$5.24 billion.
Largan's September sales rose 22.31 percent from a year earlier and also grew 14 percent from a month earlier, helping the firm generate sales to top the NT$5 billion mark for the first time in almost two years, the company's data showed.
Analysts said as one of Apple's foremost suppliers, Largan got a boost from the California-based consumer electronics giant's recent launch of the iPhone 14, iPhone 14 Plus, iPhone 14 Pro, and iPhone 14 Pro Max, which went on sale worldwide last month.
In September, lenses with a resolution of 20 megapixels or more -- a higher-margin product and one of Largan's specialties -- accounted for 10-20 percent of total sales, the company said.
Lenses with 10-20 megapixels accounted for 50-60 percent of Largan's sales, 8-10 megapixel lenses made up about 10 percent, and other products, such as voice coil motors, contributed 30-40 percent in March, the company said.
Q3 results
In the third quarter of this year, Largan generated NT$13.48 billion in consolidated sales, up 39 percent from a quarter earlier and up 13 percent from a year earlier; in the first nine months of the year, its consolidated sales stood at about NT$33.29 billion, down 2 percent from a year earlier.
Largan said sales growth momentum in October is expected to come close to September's as its clients continued to place large orders to maintain the company's high sales growth.
Analysts said if Largan's sales growth continues in October, its aggregate revenue in the first 10 months of the year is expected to return to an upward trajectory.
Largan has scheduled an investor conference for Oct. 13 to detail its third quarter results and give guidance for the fourth quarter.
Like Largan, iPhone assembler Hon Hai Precision Industry Co., which was said to benefit from the presence of the latest iPhone series, reported on Tuesday a new high of NT$822.32 billion in consolidated sales in September, up 83.18 percent from a month earlier and also up 40.39 percent from a year earlier.
Related News
Oct. 4: Taiwan semiconductor industry outperforms global firms in August sales growth
Oct. 4: Hon Hai September sales hit record monthly high
Oct. 3: Apple adds 3 Taiwan manufacturers to supplier list
Oct. 3: Taiwan's September manufacturing activity remains in contraction