Jobless rate hits 10-month high in August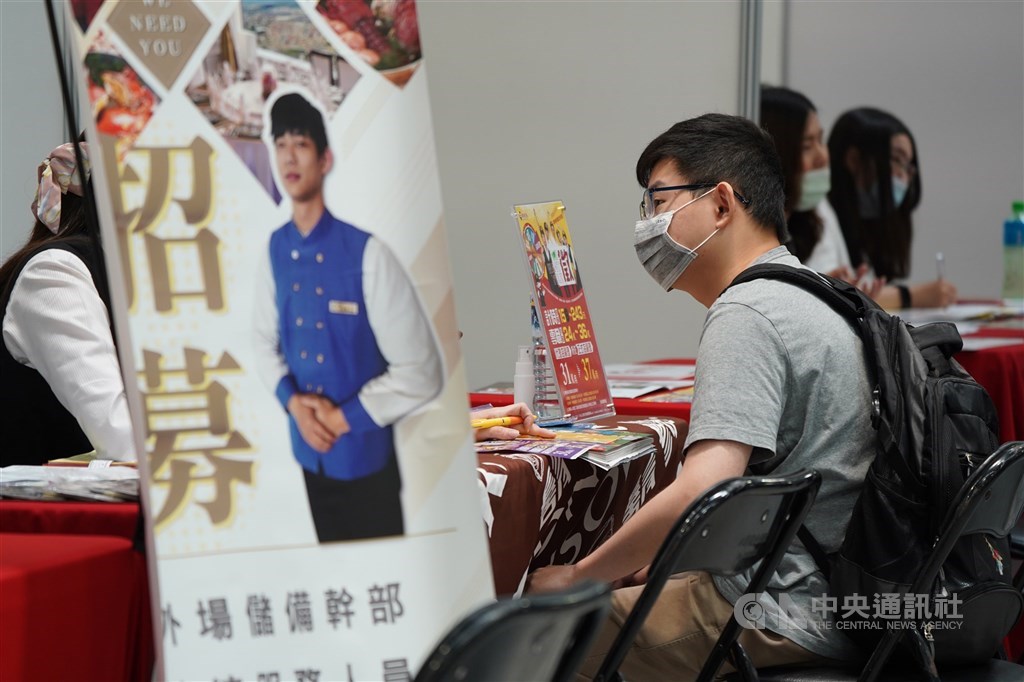 Taipei, Sept. 22 (CNA) The local unemployment rate hit the highest level for 10 months in August as more new graduates entered the job market, the Directorate General of Budget, Accounting and Statistics (DGBAS) said Thursday.
Data compiled by the DGBAS showed that the jobless rate rose 0.01 percentage points from July to reach 3.79 percent in August, the highest level since October 2021, when the unemployment rate stood at 3.83 percent.
However, after seasonal adjustments the August figure fell 0.01 percentage points from a month earlier to 3.67 percent, the data indicated.
Higher labor participation rate
Although the number of unemployed people in Taiwan rose by 1,000, or 0.20 percent, from July to reach 449,000 in August, the labor participation rate rose 0.01 percentage points to 59.29 percent, with the number employed rising by 5,000, or 0.04 percent, to 11.40 million.
In the first eight months of this year, the local jobless rate averaged 3.69 percent, down 0.35 percentage points from a year earlier, while the labor participation rate stood at 59.18 percent, up 0.17 percentage points from a year earlier, the DGBAS said
In August, the number of first-time jobseekers rose 5,000 from a month earlier, while the number of people who lost their jobs due to business closures or downsizing fell 5,000 month-on-month, according to the DGBAS.
Impact of new graduates, first-time job seekers
Speaking with reporters, DGBAS Census Department Deputy Director Chen Hui-hsin (陳惠欣) said the impact on the job market of new graduates seemed to be moderate.
Judging from the fall in the number of those who lost jobs due to business closures or downsizing, business activity improved from the weakness caused by COVID-19 infections, Chen said.
As a whole, the local job market remained stable despite a slight increase in the unemployment rate, with the number of jobless expected to fall as the impact of first-time jobseekers fades, she added.
Chen said she expected the jobless rate will fall in September.
In August, the unemployment rate among those with a university degree stood at 5.50 percent, the highest among all educational levels, while the rate for individuals with a senior high school or junior high school education was 3.41 percent and 2.56 percent, respectively, in August, according to DGBAS figures.
By age, the unemployment rate for those aged 20-24 in August was 13.06 percent, the majority of whom were first-time job seekers, while the jobless rate was 8.90 percent for the 15-19 age group, and 6.18 percent for those aged 25-29, the data indicated.
Related News
Sept. 22: Central bank cuts Taiwan GDP growth forecast to 3.51% for 2022
Sept. 22: Central bank raises interest rates by 12.5 basis points
Sept. 21: Think tank forecasts Taiwan's 2023 economic growth at 3.08%