CORONAVIRUS
/
Airlines set to increase flights ahead of border control relaxation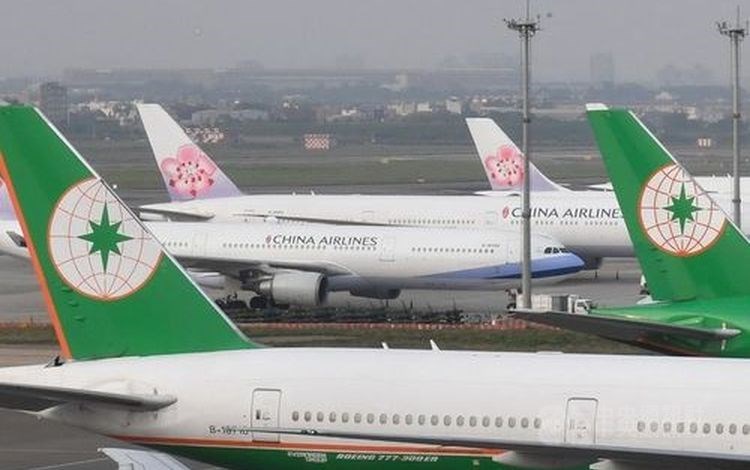 Taipei, Sept. 22 (CNA) Several airlines announced Wednesday they will resume flight routes or add flights to existing routes next month after the Cabinet announced it is rescinding the mandatory quarantine requirement for arriving visitors.
State-run China Airlines (CAL) said in a statement that from October to December, it will operate 300 passenger flights each week on existing air routes -- a 50 percent increase from the current weekly number of flights.
Most of the additional flights will be in northeast Asia, with additional flights to and from the Japanese cities of Tokyo, Osaka, Fukuoka, Nagoya, Sapporo, and the South Korean cities of Seoul and Incheon, according to CAL.
EVA Air also set out plans to significantly increase its number of international flights in October, including expanding flights on its North American routes from 39 to 49, and on its Southeast Asian routes from 51 to 71, as well as resuming flights between Taipei and Bali.
In addition, flights to and from Northeast Asia will be increased from 16 to 25 per week, while those to and from Europe will be raised from 15 to 20 a week, EVA Air said, adding that it will launch routes from Taipei to Milan and Munich in October.
All Nippon Airways (ANA) previously said it would increase the number of flights between Taipei Songshan Airport and Haneda Airport from three flights a week to five flights a week starting Oct. 4, and today announced it would operate one flight a day from Oct. 30.
Passengers traveling from Taiwan will be able to catch connecting flights to Los Angeles, San Francisco, and Honolulu on the same day, ANA said.
To celebrate the planned lifting of border controls, Tigerair Taiwan will be offering tickets for designated flights at NT$888 before tax until 11:59 p.m. Thursday. People wanting to purchase the tickets will have to book round flights and travel between Oct. 1 and March 25, 2023.
Meanwhile, budget airline Scoot will resume flights from Taipei to Hokkaido and Seoul starting late October, with the weekly number of flights set at three and five respectively.
In total, it will operate 33 flights to and from Taiwan starting late October, Scoot said.
Related News
Sept. 22: Taiwan to conditionally scrap 3-day quarantine for arriving travelers
Sept. 22: Taiwan receives second batch of Novavax vaccine
Sept. 19: Taipei, Kaohsiung to roll out second-generation Moderna vaccine Sept. 24
Sept. 13: Japan to relax entry rules for Taiwan citizens from Sept. 14
Sept. 2: Taiwan grants EUA for 2nd-generation Moderna COVID-19 vaccine
Aug. 28: Taiwan begins rollout of Pfizer-BNT vaccines for young children
Aug. 24: Omicron subvariant-induced outbreak forecast to peak earlier: CECC
Latest COVID-19 rules
Sept. 29: Taiwan's new COVID-19 protocols for arriving passengers
Sept. 8: Taiwan to ease COVID-19 in-person class suspension rules
Sept. 5: Taiwan to resume visa-free entry for multiple countries from Sept. 12
Sept. 1: Taiwan's new COVID-19 protcols, '3+4' policy taking effect Sept. 1
View All