U.S. dollar closes sharply higher on Taipei forex market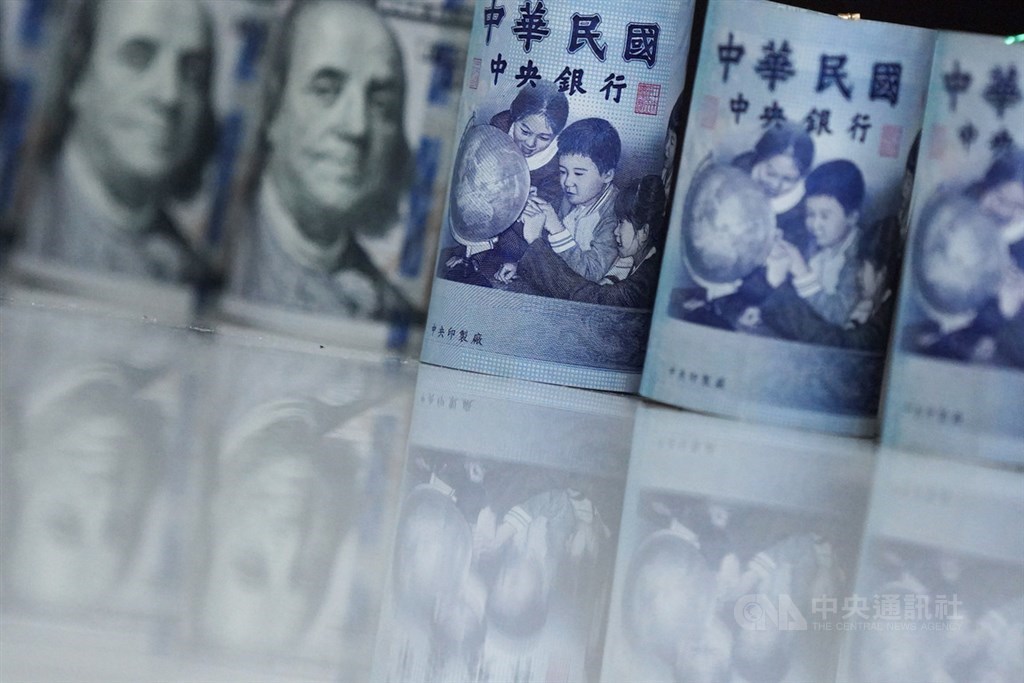 Taipei, Sept. 22 (CNA) The U.S. dollar rose against the Taiwan dollar Thursday, gaining NT$0.176 to close at NT$31.616.
Turnover totaled US$1.543 billion during the trading session.
The greenback opened at the day's low of NT$31.470, and moved to a high of NT$31.632 before the close.
Related News
Sept. 22: Central bank raises interest rates by 12.5 basis points
Sept. 21: Taiwan shares end lower ahead of Fed's decision
Sept. 10: Foreign institutional investors record net fund outflows for August
Sept. 9: Central bank governor expects Taiwan's CPI growth to fall below 2% in 2023
Sept. 6: Forex reserves continue to fall after central bank's intervention in market
Aug. 31: Average daily turnover on TWSE plunging, but fundamentals sound: FSC
Aug. 20: Taiwan dollar could remain weak; sound economy expected to cap fall
Aug. 19: U.S. dollar hits two-year high against Taiwan dollar