COST OF LIVING
/
U.S. dollar hits two-year high against Taiwan dollar (update)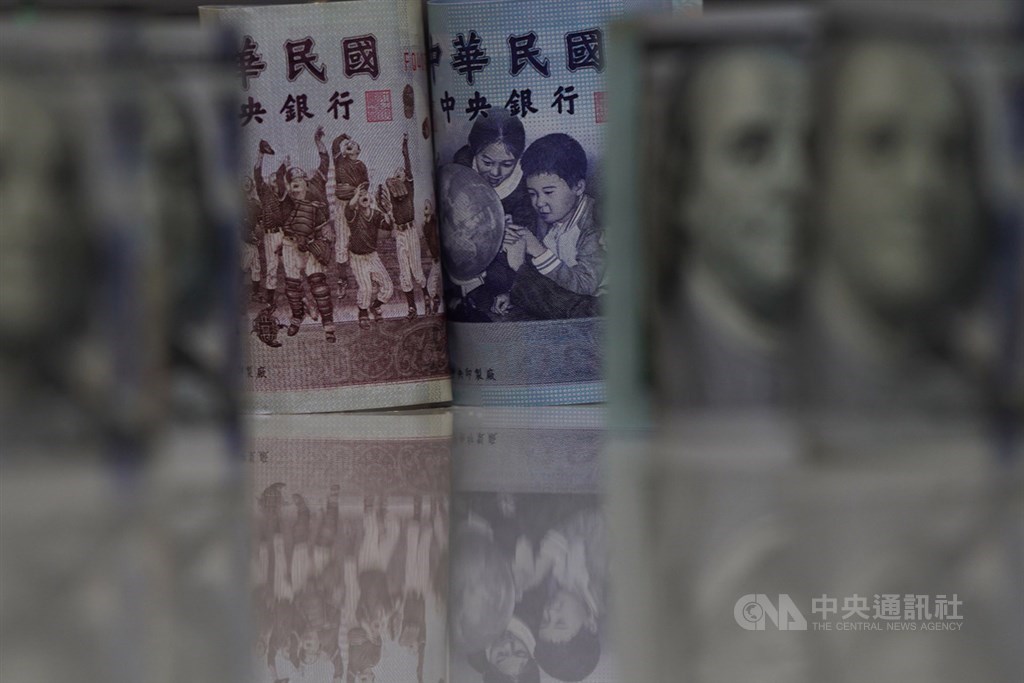 Taipei, Aug. 19 (CNA) The U.S. dollar rose above the NT$30 mark against the Taiwan dollar Friday after the central bank scaled back its market intervention to allow the greenback to rise and hit a two-year high, dealers said.
The U.S. dollar rose NT$0.029 to close at NT$30.020 on turnover of US$868 million.
The greenback opened at the day's low of NT$30.020, and moved to a high of NT$30.050 before the close.
Dealers said foreign institutional investors moved a large amount of funds out of Taiwan throughout the day Friday, but Taiwanese exporters partially offset the impact of the fund outflow on the local currency by buying Taiwan dollars with U.S. dollars to get a favorable rate.
Also adding downward pressure on the Taiwan dollar was the selling by foreign institution investors of a net NT$7.31 billion in shares on Taiwan's main stock market, dealers said.
Though the Taiwan dollar faced selling, it was surprising that the central bank decided not to intervene in the market, allowing the Taiwan dollar to fall below the psychological NT$30 level, dealers said, adding that with no apparent central bank presence, Friday's turnover remained moderate.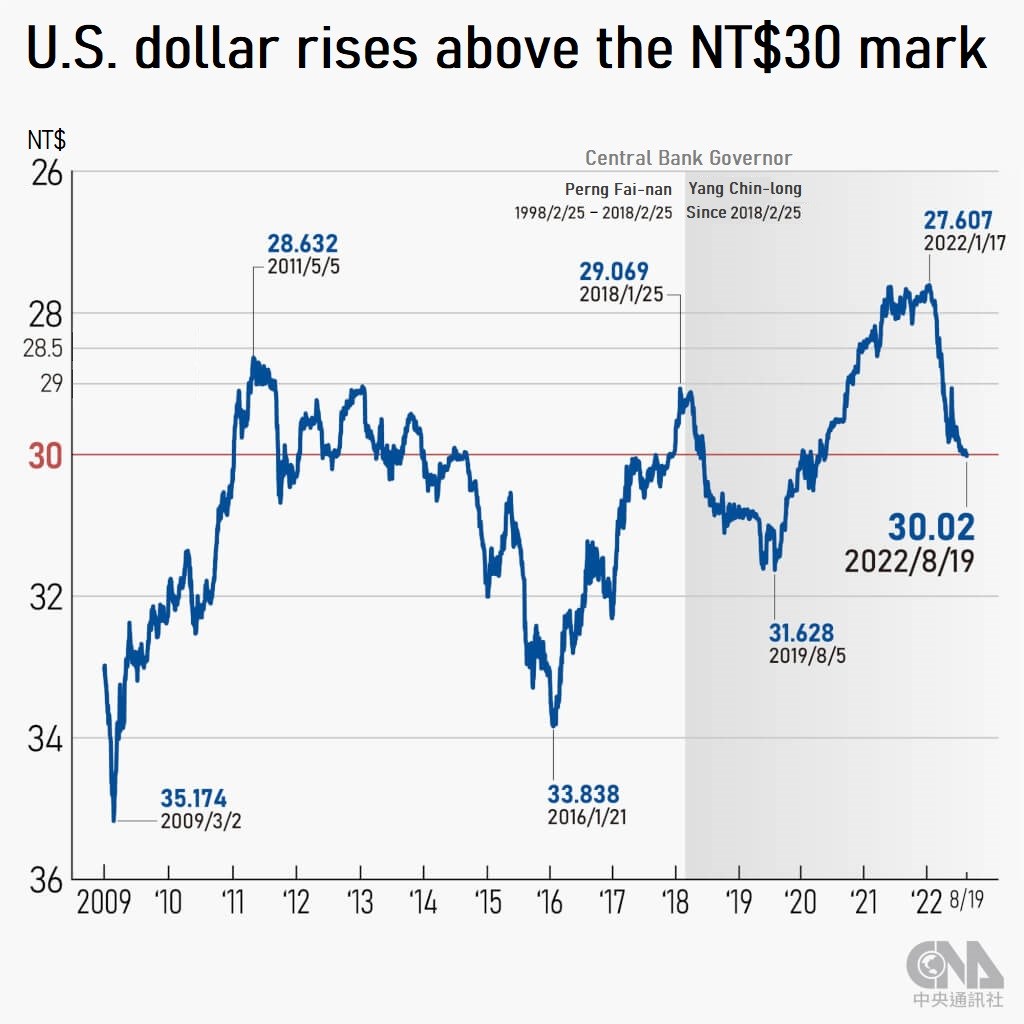 Dealers said as the U.S. Federal Reserve (Fed) will continue a rate hike cycle to take on inflation, the U.S. dollar is expected to keep rising, prompting more foreign institutional investors to move funds out of Taiwan.
Dealers added the U.S. dollar is expected to move between NT$30 and NT$30.10 in the short term.
Related News
Aug. 9: Central bank says its independence unrelated to earnings
Aug. 6: Forex reserves fall in July due to central bank intervention
Aug. 2: U.S. dollar gains momentum amid cross-strait tensions
July 9: Academician urges central bank to reveal intervention value
June 11: Taiwan pledges ongoing engagement with U.S. after currency report
View All