CORONAVIRUS
/
Taiwan eases COVID-19 rules for transit passengers at Taoyuan airport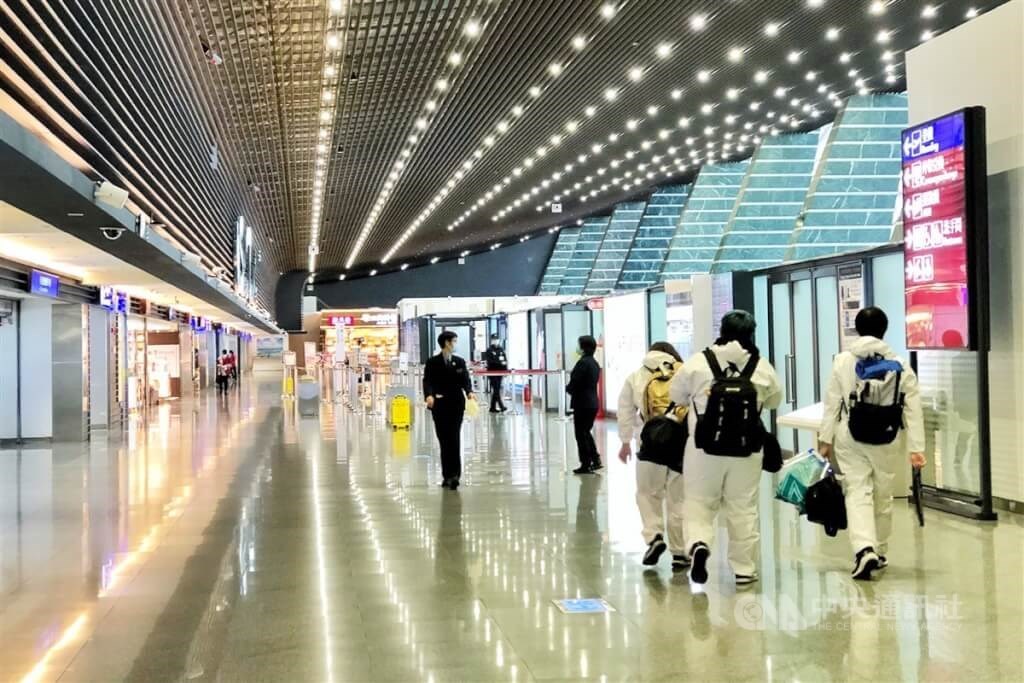 Taipei, Aug. 8 (CNA) Transiting passengers at Taiwan Taoyuan International airport will no longer be confined to designated zones while waiting for connecting flights, the Central Epidemic Command Center (CECC) has announced.
A 12-hour time limit between flights and a requirement that all legs of a transiting passenger's journey are issued on a single ticket has also been scrapped, effective Monday, according to the CECC.
The relaxed rules mean that transiting passengers will now be free to visit shops and dining options in the airport while waiting for a connecting flight, Taoyuan International Airport Corp. said in a statement.
The airport operator added that the changes were expected to improve the efficiency of transfer operations and enhance passenger convenience as well as increase the number of passengers choosing to catch connecting flights via Taoyuan.
Since the re-opening of transit passenger operations on June 15, the number of passengers transiting at the airport has reached 88,000 by the end of July.
This reached 5,000 per day in August, which shows that market demand is strong, the company said.
Update
Aug. 10: Taiwan to lift pre-flight PCR test requirement for all arriving travelers
Related News
Aug. 4: CECC to ease two policies before lifting quarantine for arrivals
Aug. 1: Japan tour operators visit Taiwan for the first time in 2 years
Aug. 1: Taiwan grants EUA to Pfizer-BNT COVID-19 vaccine for children under 5
July 26: Revision of border rules depends on vaccination rate among kids: CECC
July 15: Taiwan records first community spread of BA.5: CECC
Taiwan's eased border controls in 2022
● Taiwan to reopen borders to some foreign students on Aug. 1: MOE
★ Taiwan allows entry of 6 groups of foreign nationals on July 25
● Taiwan raises weekly arrivals cap, loosens pre-entry PCR requirement on July 7
★ Taiwan introduces '3+4' quarantine policy for arriving travelers on June 15
● Taiwan further relaxes border restrictions on family visits on April 12
★ Taiwan still plans to open up gradually, despite case spike: Premier (April 1)
● Taiwan shortens quarantine, grant entry to business travelers from March 7
● Taiwan to expand entry permission to professionals from March 7
● Taiwan reopens for foreign national fertility treatment from March 1
● Taiwan opens to non-scholarship language students
★ Taiwan begins March with economy-minded eased COVID-19 protocol
● Ban on migrant workers from Philippines, Vietnam lifted on Feb. 15
View All