Lithuanian official thanks Taiwan for rum purchase ahead of food expo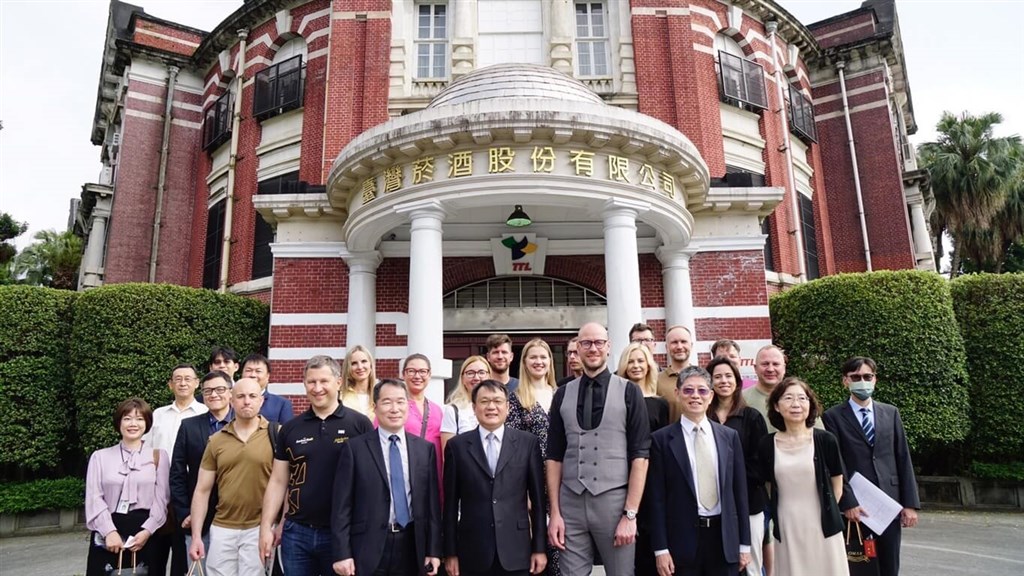 Taipei, June 20 (CNA) A delegation led by Lithuania's Public Institution Rural Business and Markets Development Agency (LitFOOD) visited Taiwan's Tobacco and Liquor Corp. (TTL) on Monday, where its director, Šarūnas Celiešius, thanked the state-owned company for purchasing a shipment of 24,000 bottles of Lithuanian dark rum rejected by China earlier this year.
The delegation was led by Celiešius, and included representatives from 10 Lithuanian food and beverage companies who are in Taiwan for the upcoming Food Taipei expo which runs from June 22-24.
The delegation met with TTL Chairman Ting Yen-che (丁彥哲) during the tour, where Celiešius expressed the Lithuanian government's official thanks.
In response, Ting said the act was a show of friendship between the two nations, adding that the fact 1,200 bottles of the rum flew off TTL shelves in less than an hour after their launch on the first day of the Lunar New Year represented a clear show of trust and support for Lithuanian food products.
In addition, Ting said he hopes the gesture will help increase bilateral business and trade opportunities.
Of the companies in the delegation, which includes alcohol, food, beverage, organic goods, sauce and dry goods makers, the manufacturer of the Lithuanian rum sold earlier this year was also in attendance.
When asked about the current progress of partnership negotiations with the rum maker, MV Group Production AB, TTL said further talks will be held at the end of June.
TTL added that the visiting delegation was treated with the company's own Omar Single Malt Sherry Cask Whisky to showcase the unique whisky flavors a subtropical country like Taiwan can produce.