CORONAVIRUS
/
New batch of COVID rapid test kits go on sale at a.mart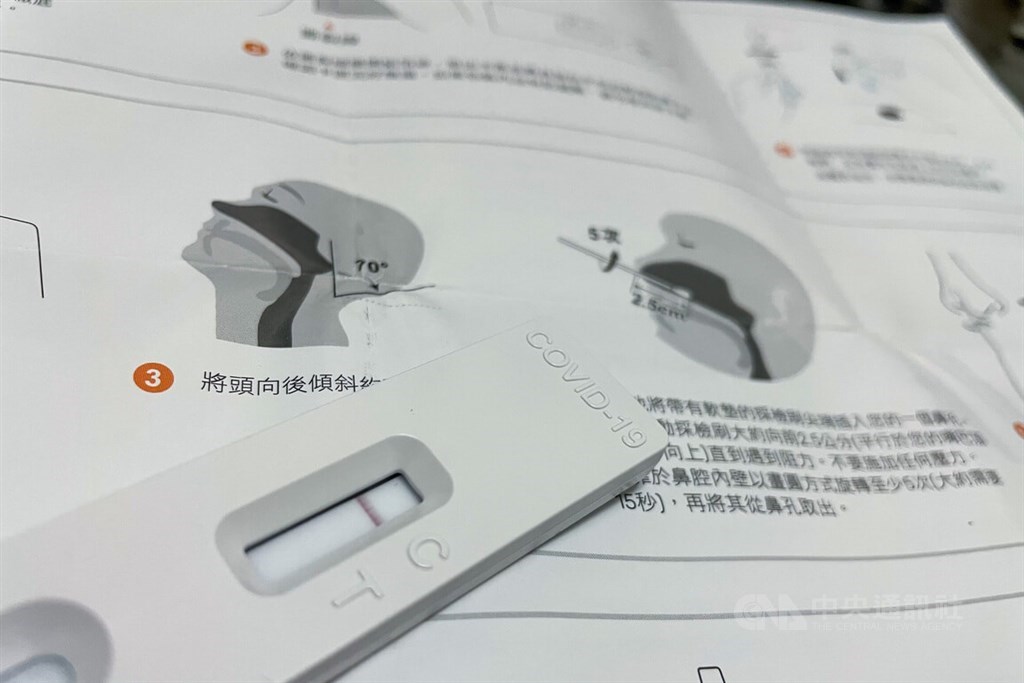 Taipei, May 10 (CNA) A second batch of COVID-19 antigen rapid test kits manufactured by Taiwan's Eternal Materials Co. hit 15 a.mart store shelves around the country on Tuesday, according to the supermarket chain, as demand for the kits remains high amid an ongoing surge in domestic COVID-19 cases.
Each single-use test kit will be priced at NT$180 (US$6.10), with shoppers allowed to buy a maximum of two tests at one time, a.mart announced in a statement issued Tuesday.
The domestically manufactured COVID-19 self-test kits were first put on sale on May 5 at 10 a.mart stores with drug licenses in Keelung, Taipei, New Taipei, Taoyuan, and Hsinchu City.
Amid skyrocketing demand for rapid tests due to a spike in COVID-19 infections, the government launched a name-based rationing scheme for rapid test kits on April 28, with each National Health Insurance cardholder allowed to purchase one pack of five rapid tests for NT$500 on designated days at pharmacies.
However, the scheme has come under fire because of long lines and waiting times since every pharmacy was only allocated 78 packs of rapid tests per shipment.
To enable more people to buy rapid test kits, the Ministry of Economic Affairs (MOEA) has coordinated with retailers to start selling rapid tests.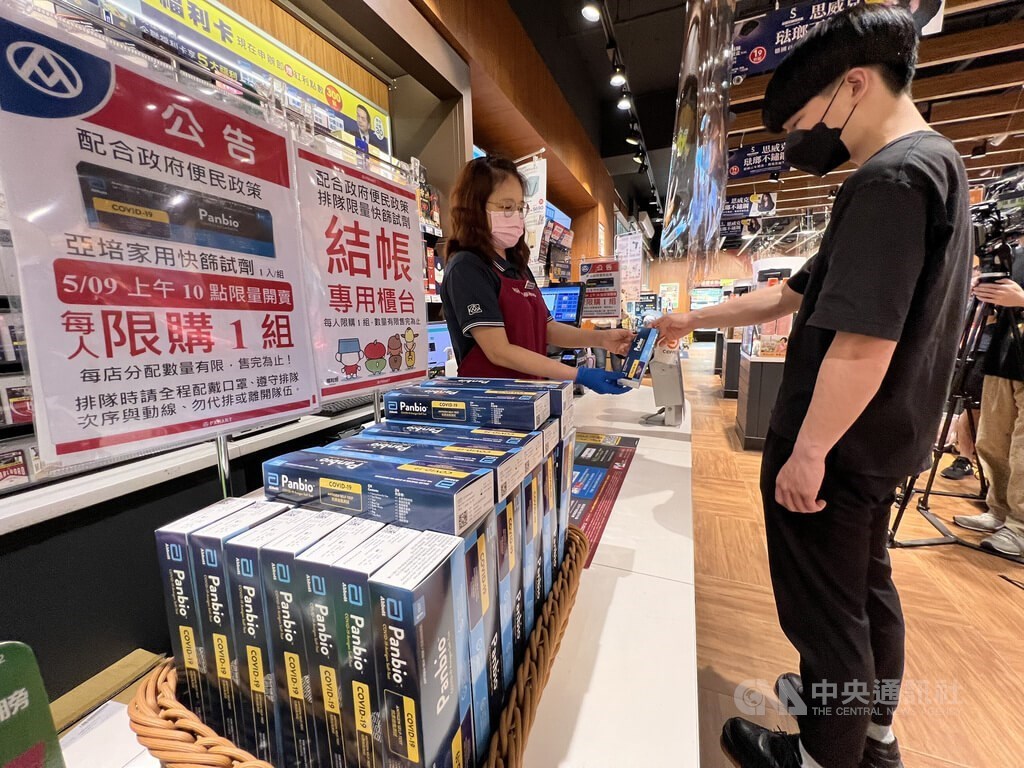 As a result, the four major convenience store chains -- 7-Eleven, FamilyMart, Hi-Life, and OK Mart -- and four major retailers -- PX Mart, Simple Mart, Cosmed, and Watsons -- have started selling rapid test kits again from Monday in a total of 7,366 of their outlets nationwide.
About 400,000 Panbio COVID-19 antigen self-test kits will be distributed each day to the stores mainly in Taipei, New Taipei, Keelung, and Taoyuan in the near future, according to MOEA.
Each single-use test kit will be priced at NT$180, with shoppers limited to buying one test at a time, according to the ministry.
In addition to the Panbio tests, other brands of rapid tests are also being sold at Carrefour and a.mart.
Carrefour is selling the FORA/VTRUST brand in kits with one and five tests, respectively, and the Roche brand in kits with five tests, at 48 of its licensed stores.
Meanwhile, a limited number of GenBody COVID-19 antigen home tests in kits of two tests are available at 35 pharmacies affiliated with Taiwan Biotech Co. priced at NT$380, with shoppers allowed to buy a maximum of two kits at one time.
Related News
May 10: Taiwan reports 50,828 new COVID-19 cases, 12 deaths
May 8: Retailers to start selling COVID-19 rapid tests
●Q&A/What to do if you or your contacts get COVID-19 (May 8 update)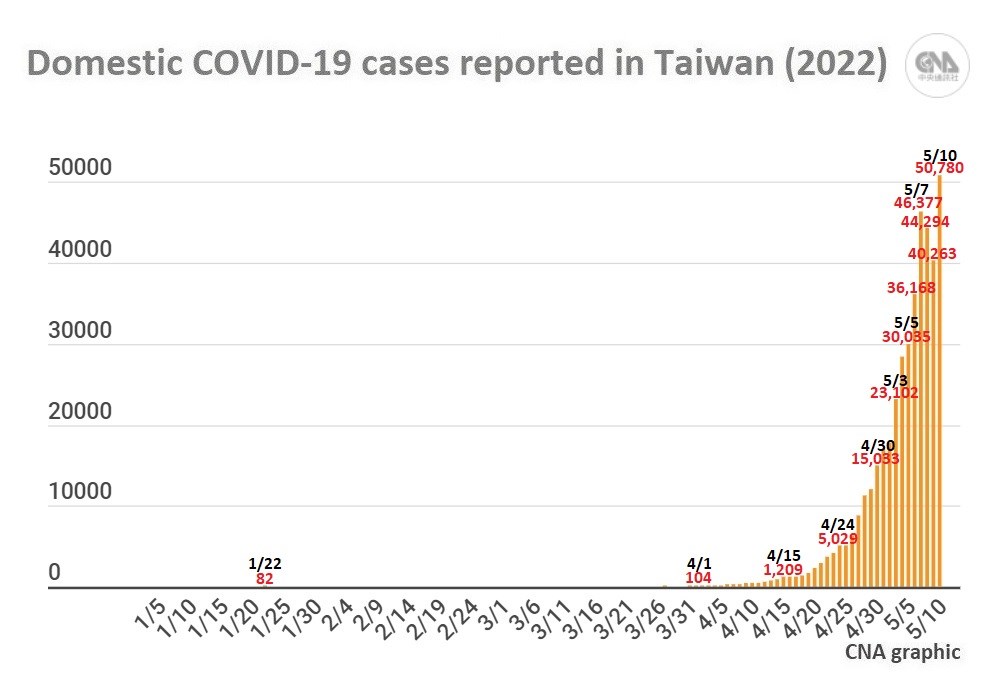 View All