Sanctions on Russia to have little impact on Taiwan's IC industry: analysts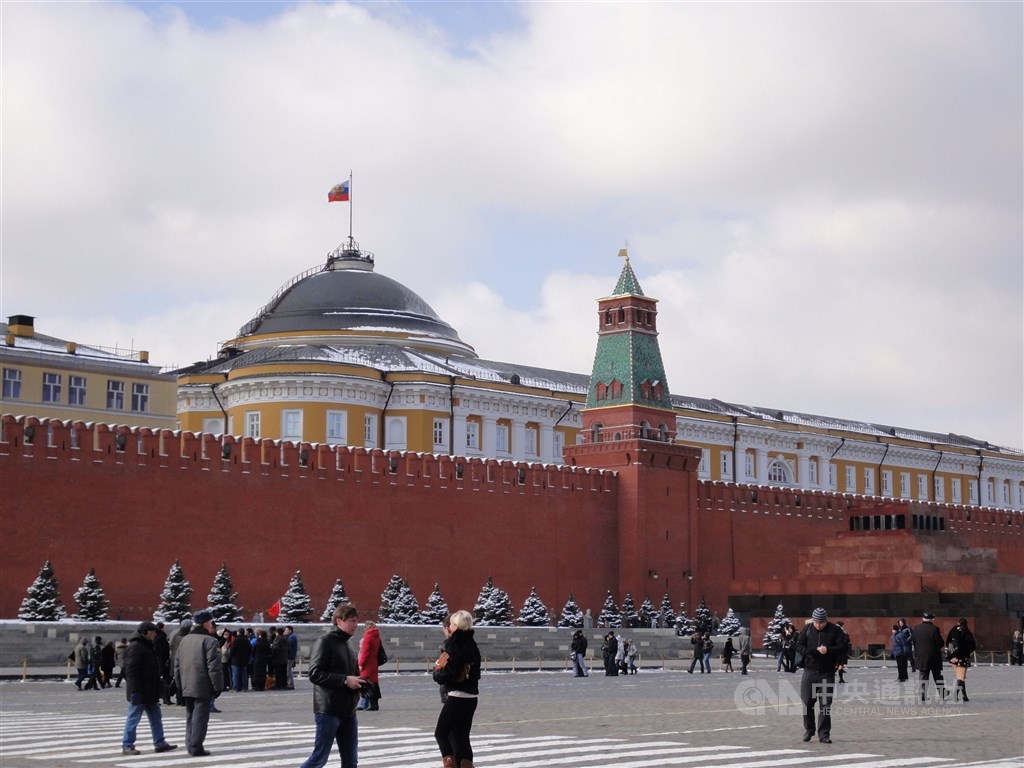 Taipei, Feb. 25 (CNA) With Taiwan declaring it will join the United States and other countries in imposing sanctions against Russia over its invasion of Ukraine, industrial analysts said Friday the local semiconductor industry was unlikely to be impacted.
Liu Pei-chen (劉佩真), a supervisor at the Taiwan Industry Economics Service data bank under the Taiwan Institute of Economic Research, said that as Taiwan exported only NT$560 million (US$20 million) worth of semiconductors to Russia last year -- accounting for only 0.01 percent of the country's total chip outbound sales -- she did not expect the sanctions to have a significant local effect.
While strongly condemning Russia's invasion of Ukraine, the Taiwan government said earlier in the day that it would follow the U.S. and others, including the European Union, Japan, Australia, Canada, the United Kingdom, and New Zealand, in sanctioning Moscow.
According to a statement from the Biden administration, the measures include sweeping financial sanctions on Russia's largest financial institutions, export-control measures aimed at cutting off more than half of Russia's high-tech imports, as well as restrictions on sales of semiconductors.
The U.S. statement raised concerns over the possible harm done by the sanctions to the local semiconductor industry in terms of outbound sales for Taiwan, but Liu shrugged off such worries, saying chip purchases by Russia were just a small fraction of total exports.
Minister of Economic Affairs Wang Mei-hua (王美花) told reporters that the government would conduct strict screening of exports after imposing the sanctions in accordance with the Wassenaar Arrangement, which is a 42-member voluntary export-control regime that exchanges information on transfers of conventional weapons and dual-use goods and technologies.
The government would issue an export-control list which would include items containing nuclear substances, specialty materials, electronics components, computers, telecom equipment, devices sensitive to cybersecurity, sensors, laser products, navigation equipment and aviation, marine, and aerospace items, according to the Ministry of Economic Affairs (MOEA).
Exporters would need to apply for permits before selling these products overseas, the ministry said.
Liu said that despite the sanctions, Taiwan Semiconductor Manufacturing Co. (TSMC), which owns a more than 50 percent share of the global pure-play wafer foundry market, was expected to continue to secure large orders from its major foreign customers that have eyed TSMC's advanced technologies.
She predicted that Taiwan's semiconductor exports would continue to hit new highs as a result.
According to the Ministry of Finance, Taiwan's semiconductor exports hit US$155.50 billion in 2021, up 27.1 percent from a year earlier, on the back of strong global demand for emerging technologies such as 5G applications, high-performance computing devices, the Internet of Things and automotive electronics.
But Liu cautioned that as Russia accounted for 42 percent, 70 percent, 40 percent, and 30 percent, respectively, of the global exports of palladium, neon, nitrogen, and xenon, which are the critical ingredients of semiconductor production, the world's semiconductor industry could suffer if Moscow rolls out countermeasures.
She said that Taiwan, however, had diversified its sourcing for these ingredients and had already stockpiled inventory.
In response, TSMC and United Microelectronics Corp. (UMC), a smaller contract chipmaker in Taiwan, said they did not export any products to Russia.
According to TSMC, North America was its largest market, accounting for 65 percent of its total exports, ahead of the Asia Pacific (14 percent), China (10 percent), Japan (5 percent) and Europe, the Middle East and Africa (6 percent).
For its part, UMC said Taiwan's sanctions on Russia were unlikely to affect its operations, adding the company would follow the government policies regarding the sanctions.
Related: Russia sanctions unlikely to hit Taiwan chip exports: analysts (Feb. 23)
Echoing Liu, Ray Yang (楊瑞臨), a supervisor at the Industrial Technology Research Institute's Industrial Economics and Knowledge Center, said Taiwan's participation in the sanctions against Russia would not affect the country's electronics industry.
Yang said Taiwan-made semiconductors were largely used in consumer products such as computers and communications devices, while Russia needed semiconductors for use in military applications.
On the other hand, Yang said the decision to join the sanctions regime was expected to demonstrate that Taiwan was willing to stand by its like-minded allies, in particular the U.S. and Japan, creating a positive impact on the country's international ties.
But Yang added that it is worth observing whether Washington would toughen its sanctions against Russia, which could exert more negative influences on global industries.
According to the MOEA, bilateral trade between Taiwan and Russia totaled US$6.306 billion in 2021, with Taipei's exports to Moscow reaching US$1.318 billion, making up only 0.76 percent of the total outbound sales.
The MOEA said exports from Taiwan to Russia largely involved machine components, discs, auto parts and accessories and audio equipment, polyester resin, and rolled steel items. Imports from Russia to Taiwan, meanwhile, were primarily made up of coal, oil, aluminum and steel products.
Related News
Feb. 25: Republic of China government to join international sanctions against Russia
Feb. 25: Ukrainians in Taiwan anxious over family's safety
Feb. 25: Taiwan wary of potential ripples created by Ukraine crisis: defense minister
Feb. 25: Ukraine backers rally outside Russian representative office in Taipei
Feb. 25: Taiwan evacuates citizens from Kyiv by bus amid Ukraine crisis
Feb. 25: Taiwan financial firms' exposure to Russia & Ukraine tops NT$217 billion