Taiwan's Yang Ming Marine gives 12 months of wages as year-end bonus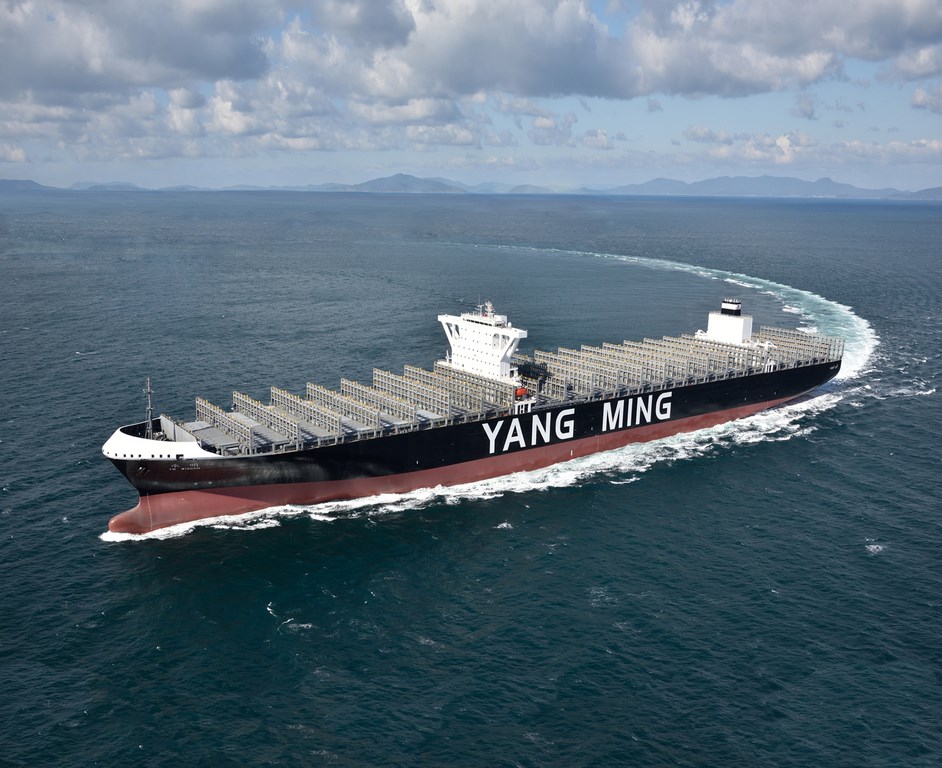 Taipei, Jan. 15 (CNA) Yang Ming Marine Transport Corp., one of the leading container cargo shippers in Taiwan, has decided to raise year-end bonuses for its employees to the amount equivalent to 12 months of wages on average, and has also decided to raise salaries by an average of 4 percent, after a bumper year that saw a significant rise in shipping rates and profit.
The company had originally planned to give a bonus equivalent to eight months of wages, after the government-invested shipper's employees complained it lagged far behind the 40 months of salaries issued by rival Evergreen Marine Corp., and was too low given that the shipping industry had a very profitable year in 2021 due to growing freight rates.
On Friday, Yang Ming's board of directors decided to give a higher year-end bonus and a wage hike by 4 percent on average based on performance at a board meeting.
The announcement of the bonus by Evergreen Marine, Taiwan's largest container cargo shipper, surprised the local business sector, with many workers saying they envied its employees. According to a recent media report, a senior Evergreen Marine employee has pocketed about NT$10 million (US$348,432) due to the employer's generosity.
In 2021, due to strong global demand and serious port congestion amid COVID-19, shipping companies enjoyed rising freight rates, which helped them rake in more profit.
Evergreen Marine posted NT$158.28 billion in net profit in the first nine months of last year, up 1,347.32 percent from a year earlier with earnings per share (EPS) at NT$30.27.
Yang Ming Marine reported NT$109.8 billion in net profit in the first three quarters of last year, up 5,839 percent from a year earlier with EPS at NT$32.73.
For the entire 2021, Evergreen Marine registered NT$489.40 billion in sales, up 136.1 percent from a year earlier, while Yang Ming Marine Transport posted NT$334.48 billion in sales, up 120.22 percent.
Before the decision to raise year-end bonuses, Cheng Cheng-mount (鄭貞茂), chairman of Yang Ming Marine., in which the Ministry of Transportation and Communications owns a stake, last week urged his colleagues not to compare year-end bonuses, to avoid confrontation between the management and employees.
Cheng said as Yang Ming Marine is a government-invested company, it was not able to dole out as fat bonuses as its rival, a wholly privately owned firm, but he emphasized the company had tried hard to seek as many benefits as possible for its employees.
However, amid an outcry from its employees, the board on Friday finally decided to raise the performance-based year-end bonuses and hike wages by 4 percent on average.
In addition to performance-based year-end bonuses, Yang Ming Marine also issues fixed year-end bonuses which are equivalent to one month of salary every year.
That means its employees can get an average of 13 months of wages as year-end bonuses ahead of the Lunar New Year holiday which is scheduled to start on Jan. 29 this year.
Local media has even reported that Yang Ming Marine could issue extra bonuses for the Dragon Boat and Mid-Autumn Festivals, so it is possible that its employees could receive bonuses equivalent to about 30 months of salaries this year.
To meet robust demand for container cargo shipping services worldwide, Yang Ming Marine has decided to build five new mega vessels with the capacity to carry 15,000 Twenty-foot Equivalent Units (TEUs) of cargo each. TEU is a measurement of a container cargo ship.
In 2021, Yang Ming Marine spent NT$10 billion in capital expenditure. Due to its plan to add new ships, its capex for 2022 could double, the shipper said.