Manufacturing stable despite China power rationing effect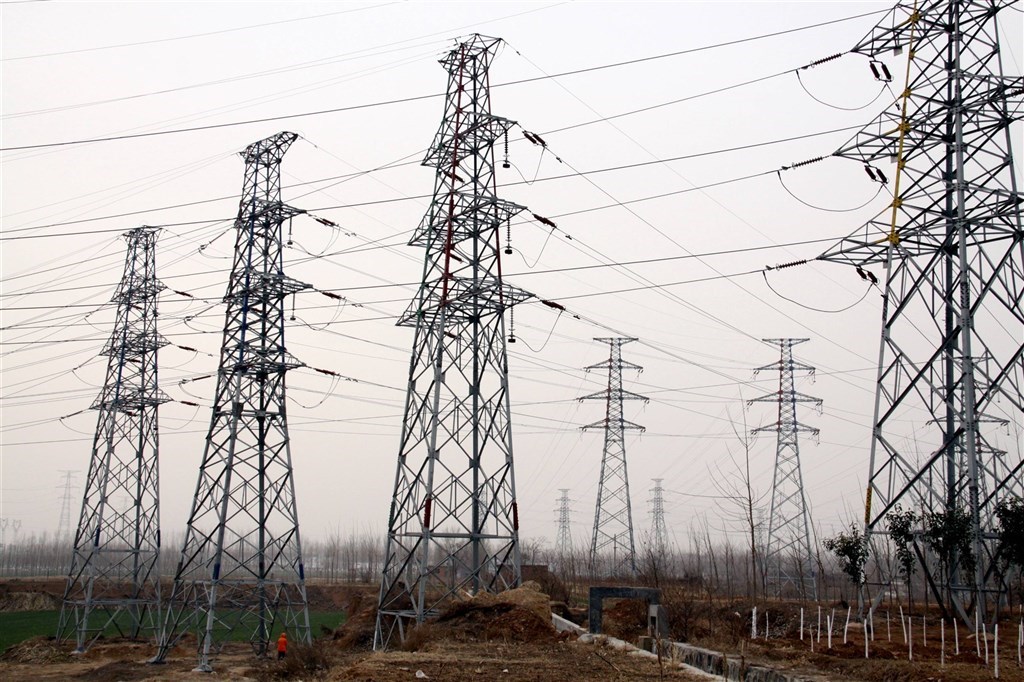 Taipei, Dec. 4 (CNA) Taiwan's manufacturing sector appeared stable in October despite the negative impact of power rationing in China, which sent a Taiwan Institute of Economic Research (TIER)-compiled index gauging conditions in the sector lower for the month.
Data compiled by the TIER, one of the leading economic think tanks in Taiwan, showed that the composite index for the manufacturing sector fell by 0.75 points to 15.26 in October compared to the previous month.
This sent the sector into the "green" range on TIER's index, which is between 13 and 16, after sitting in the "yellow-red" range in September.
The think tank uses five colored indicators to assess economic activity in a given sector, with red indicating overheating, yellow-red indicating fast growth, green representing stable growth, yellow-blue signaling sluggish growth, and blue indicating contraction.
Taiwan's manufacturing sector had sat in the yellow-red range, indicating robust growth, for five consecutive months before October, with a score ranging between 16 and 18.5, on the back of strong global demand for tech products.
TIER said many Taiwanese manufacturers had increased shipments as buyers stocked inventories ahead of the year-end buying spree. Alongside international brands' keenness to unveil new products, this saw Taiwan enjoy double-digit growth in exports and industrial production.
Power rationing in China, however, forced some Taiwanese investors to pause production, with the subsequent supply chain interruptions compromising the pace of growth in the manufacturing sector, TIER said.
In addition, the U.S. Federal Reserve's warnings over inflationary pressures sent ripples through the local equity market, hurting the general business climate.
The only increase among the five factors in the November index was the pricing sub-index, which rose 0.31 from October, TIER said.
Conversely, the raw material purchases sub-index dropped 0.38 compared to October, in part due to a lingering shortage of industrial and agricultural raw materials on the global market.
The general business climate, demand, and costs sub-indexes also dipped by 0.37, 0.28, and 0.04, respectively.
Some 24.45 percent of those polled by TIER thought their businesses sat in the yellow-red range for October, down from the 42.40 percent seen in September. Meanwhile, 10.89 percent said their businesses sat in the red zone, down from 16.89 percent a month earlier.
Another 43.89 percent said their businesses sat in the green zone for October, up from 22.59 percent in September, while 18.96 percent described their businesses' performance as yellow-blue, up from 10.80 percent a month earlier.
In terms of individual industries, the electronics component industry sat in the green zone for October, compared with a yellow-red performance in the previous month, in part due to a relatively high comparison base in September and China's energy crisis.
However, the industry continued to report solid demand for 5G and internet-connected applications.
The base metal industry continued to sit in the red zone over October, with global demand for steel boosted by infrastructure projects internationally and a cut in production in China.
TIER said the machinery industry sat in the green range for October, due to many manufacturers worldwide turning to automation.
Profitability, however, was squeezed by a stronger Taiwan dollar and an increase in raw material prices.