Hon Hai's sales reach third quarter high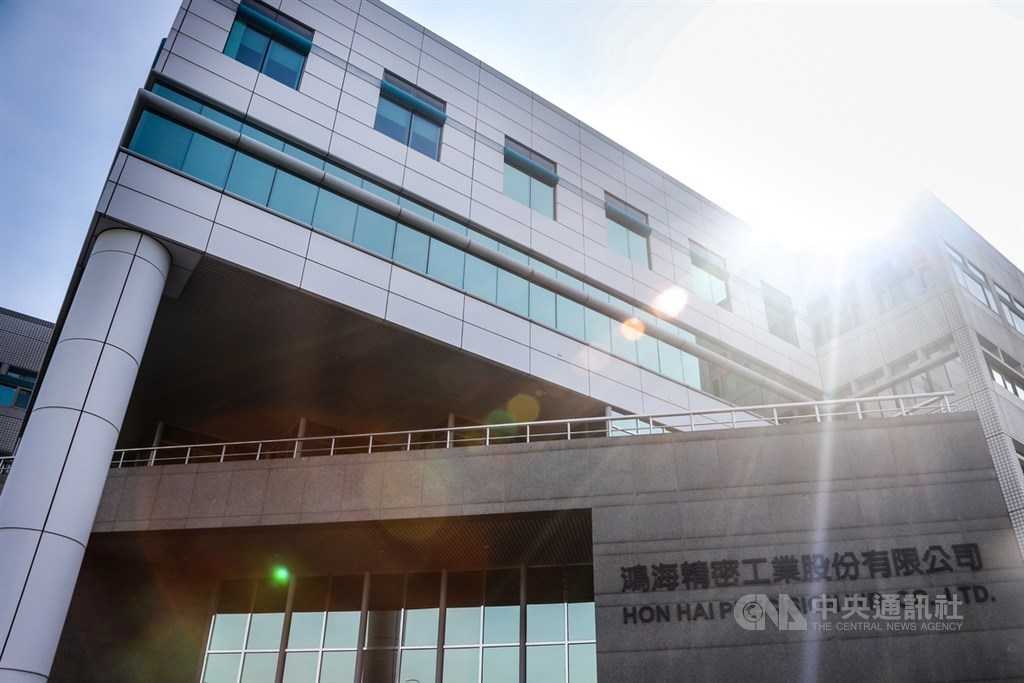 Taipei, Oct. 5 (CNA) Smartphone assembler Hon Hai Precision Industry Co. reported record-high third-quarter sales Tuesday, with market analysts citing the unveiling of the iPhone 13 by Apple Inc. in September as the primary driver of growth.
In a statement, the world's largest contract electronics maker said it posted approximately NT$1.4 trillion (US$50 billion) in consolidated sales for the third quarter of 2021.
Hon Hai's sales were up 8.8 percent from a year earlier and 3.44 percent on the preceding quarter, after the company generated better than expected revenue in September.
Hon Hai reported total consolidated sales of NT$585.73 billion for September, an increase of 25.6 percent from a year earlier and 46.41 percent on the previous month.
According to Hon Hai, their September sales figures were the highest so far this year.
Hon Hai, also known as Foxconn on the global market, said that compared with a year earlier, its consumer smart device division had the best performance in September, ahead of electronics components, computers and cloud-based networking.
The company's consumer smart device division recorded the strongest performance relative to the previous month, followed by the electronics components division, computer division, and cloud-based networking division.
In the first nine months of this year, Hon Hai posted about NT$4.1 trillion in consolidated sales, up 22.58 percent from a year earlier.
Analysts said the new iPhone 13 series is expected to continue to push up Hon Hai's shipments in the fourth quarter, with demand forecasts for the iPhone 13 Pro and iPhone 13 Pro Max appearing solid.
Hon Hai is believed to serve as the sole assembler of the two larger iPhone 13 models. It is also thought to be responsible for 65-70 percent of assembly orders for the entire iPhone 13 series.
As a major cloud service provider, Hon Hai is also expected to benefit from the growing demand in the high-margin market for servers and related components throughout the October-December period, analysts said.
Analysts have tipped Hon Hai's gross margin, the difference between its revenue and cost of goods sold, to grow from 5.92 percent in the first half of the year to 7 percent in the fourth quarter.
Hon Hai is set to launch the Hon Hai Tech Day on Oct. 18 to introduce its self-developed electric vehicles (EV).
The company has made EVs a central component of its efforts to expand beyond its contract manufacturing business, under what it describes as its "3 plus 3" initiative.
This refers to the three emerging industries of electric vehicles, robotics and digital health care, developed via the triumvirate of artificial intelligence (AI), semiconductors and communications technologies.