Human error responsible for power outages across Taiwan: minister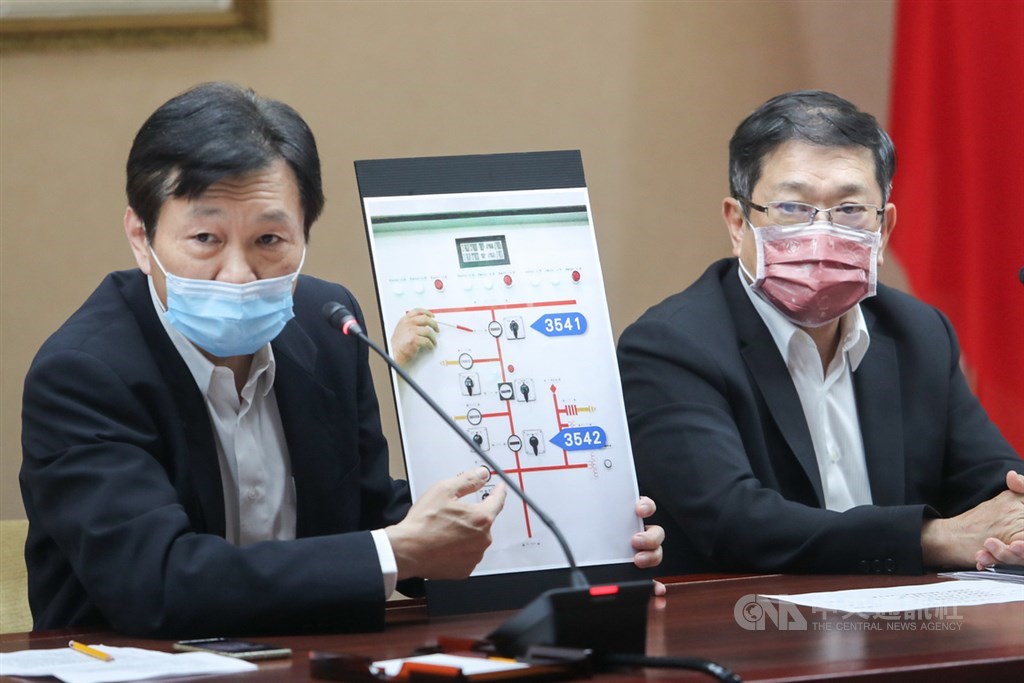 Taipei, May 14 (CNA) Human error has been identified as the cause of power cuts across Taiwan on Thursday, Economics Minister Wang Mei-hua (王美花) said Friday, citing an initial report on the massive blackout that affected more than 4 million households.
Wang said a worker at state-run Taiwan Power Co. (Taipower) mistakenly pressed an isolator switch during tests for a transmission wire capacity expansion project at a transformer station in Hsinta Power Plant in Kaohsiung on Thursday.
The worker was supposed to press the No. 3542 isolator switch, but instead pressed No. 3541, causing a communication system at the transformer station to break down, Wang said.
The failure made it impossible to export electricity generated at the power plant and as a result voltage plunged, causing four coal-fire generators to trip, she said.
The glitch, occurred at 2:37 p.m., cut power output by 2.2 million kilowatts. The shortfall led Taipower to implement national rolling power cuts in 50-minute intervals starting from 3 p.m., and ending at 8 p.m.
According to the report, a total of 6,300 industrial and commercial users, as well as 4.15 million household users were impacted by the power outages.
Affected users will receive a 5 percent discount on their electricity bill as compensation for the inconvenience caused by the power cuts, Taipower Vice President Wang Yao-ting (王耀庭) said at a press conference.
Taipower has estimated that total compensation could come to around NT$470 million (US$16.8 million), Wang said.