MediaTek ranks No. 8 semiconductor vendor worldwide in 2020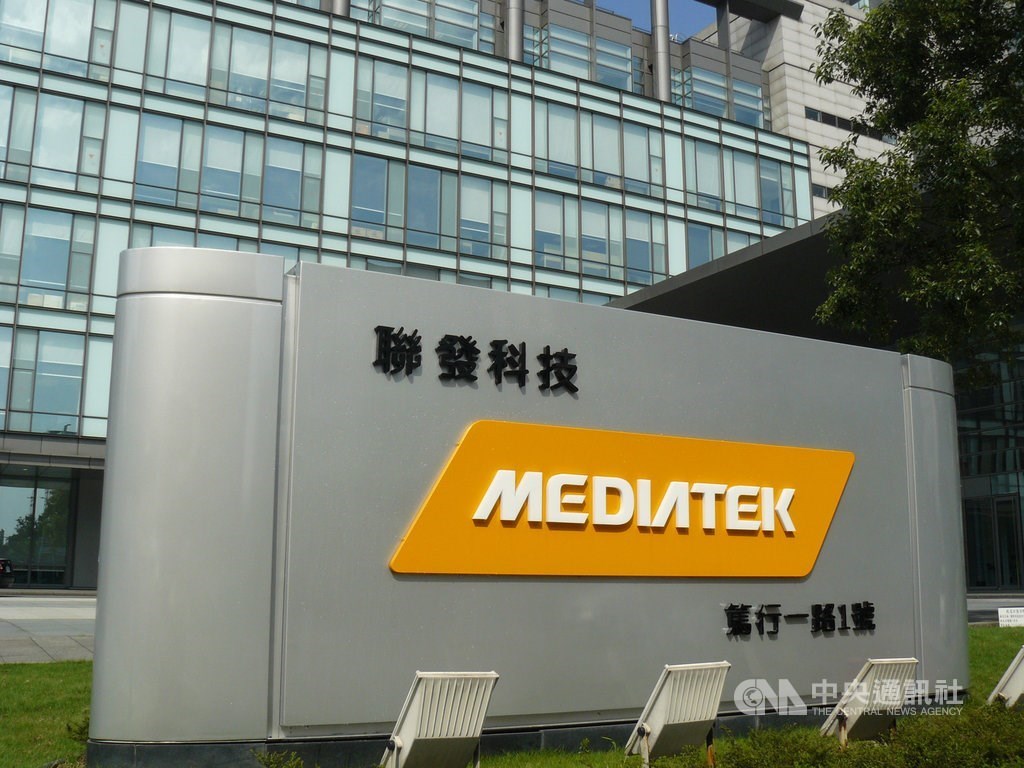 Taipei, April 17 (CNA) MediaTek Inc., a Taiwan-based smartphone IC designer, took the title as the world's eighth-largest semiconductor vendor in 2020, according to global market information advisory firm Gartner Inc.
In a research report, Gartner said that MediaTek, which benefited from large shipments of 5G smartphone chips and an increase in its market share in the global 4G smartphone chip business, saw its revenue rise 38.1 percent from a year earlier to US$10.99 billion in 2020.
The sales growth helped the Taiwanese firm grasp the No. 8 title by taking a 2.4 percent share of the global market, up from 13th place a year earlier, Gartner said.
Among the top 10 semiconductor vendors in 2020, Gartner said, MediaTek and U.S.-based graphic processing unit (GPU) designer NVidia Corp. enjoyed the highest year-on-year sales growth for the year.
According to Garner, NVidia ranked as the No. 9 semiconductor supplier, with a 2.3 percent global market share in 2020, after posting US$10.64 billion in sales, up 45.2 percent from a year earlier, on the back of gaming-related and data center applications.
In 2020, the world's semiconductor revenue totaled US$466.2 million, up 10.4 percent from a year earlier, Gartner said. However, the report did not include revenue generated by the pure wafer foundry business, which was dominated by Taiwan Semiconductor Manufacturing Co.
"Memory, GPUs and 5G chipsets led semiconductor growth, driven by hyperscale, PC, ultramobile and 5G handset end-market demand, while automotive and industrial electronics suffered due to lower spending or a pause in spending owing to COVID-19," Andrew Norwood, research vice president at Gartner, said in a statement.
Intel Corp., Gartner said, took the title as the largest semiconductor vendor in the world, generating US$72.76 billion in 2020, up 7.4 percent from a year earlier. Intel accounted for 15.6 percent of the total revenue worldwide, Gartner added.
South Korea's Samsung Electronics Co. came in second, posting US$57.73 billion in revenue, or 12.4 percent of the world's total, up 10.2 percent from a year earlier, ahead of memory chipmaker SK Hynix Inc. of South Korea (US$25.85 billion), U.S.-based memory chipmaker Micron Technology Inc. (US$22.04 billion) and American smartphone chip designer Qualcomm Inc. (US$17.63 billion), Gartner said.
U.S.-based IC designer Broadcom Inc. took sixth place in 2020, posting US$15.76 billion in sales, followed by American chip supplier Texas Instrument Inc. (US$13.62 billion), MediaTek, NVidia, and Tokyo-headquartered KIOXIA Corp. (US$10.37 billion), Gartner added.