U.S. stops short of labeling Taiwan a currency manipulator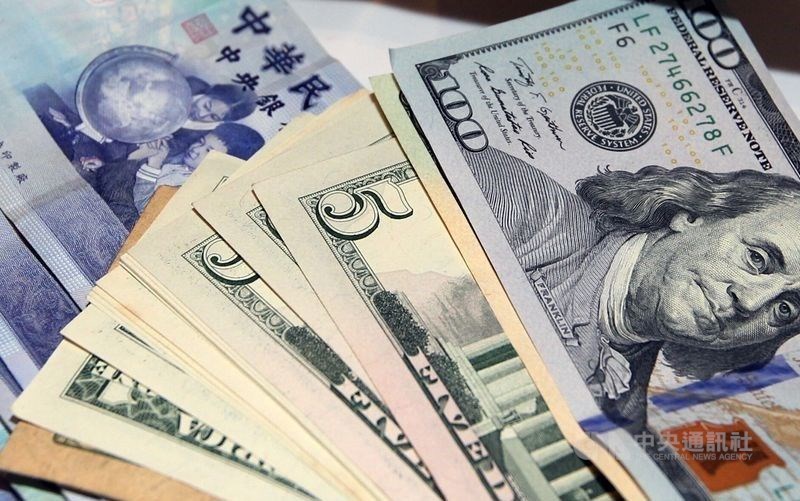 Taipei, April 16 (CNA) The U.S. Treasury Department said Taiwan has met the objective thresholds for being listed as a currency manipulator but that there was insufficient evidence at present that such a designation would be justified.
In its semi-annual foreign exchange report released on April 16, the Treasury Department identified three U.S. trading partners -- Vietnam, Switzerland and Taiwan -- as violating the three criteria used to identify currency manipulators.
In all three cases, however, the agency determined there was not enough evidence to sanction any of them, saying instead that it would engage with the countries to see if their actions constituted violations of the Omnibus Trade and Competitiveness Act of 1988.
The three criteria are having a trade surplus with the U.S. of at least US$20 billion, a current-account surplus exceeding 2 percent of gross domestic product, and foreign-exchange interventions amounting to at least 2 percent of GDP.
In 2020, Taiwan had a trade surplus of US$30 billion with the U.S., its current account balance was 14.1 percent of GDP, and its net foreign exchange purchases amounted to about 5.9 percent of GDP.
To be considered a currency manipulator, however, the U.S. would also have to find, as required by the 1988 Act, that a trading partner did so to prevent effective balance of payments adjustments or gain an unfair competitive advantage in international trade.
The process to find such evidence will continue, the report said.
"For Taiwan, Treasury will initiate enhanced engagement in accordance with the [Trade Enforcement Act of 2015] and expects that engagement will help Treasury to make the determination required under the 1988 Act for the period of review," it said.
"Meaningful actions to address policy distortions and increase data transparency will be critical for making progress under these engagements."
The agency noted that according to Taiwan's central bank, most of Taiwan's foreign exchange purchases in 2020 came in November and December, and were designed to limit the effect of large inflows into Taiwan's stock market on the exchange rate and potential financial stability risks.
Nonetheless, the agency felt there was still room for the Taiwan dollar to appreciate against the U.S. dollar, and it urged Taiwan to only intervene in the foreign exchange market "in exceptional circumstances of disorderly market conditions."
It also urged Taiwan to save less and invest more, including by encouraging consumption and building a stronger social safety net to help lower savings, "to diversify growth drivers away from exports" and "reduce the incentives to maintain an undervalued exchange rate."
The last time Taiwan was named a currency manipulator by the U.S. was in 1992.