TSMC could see near term support at around NT$600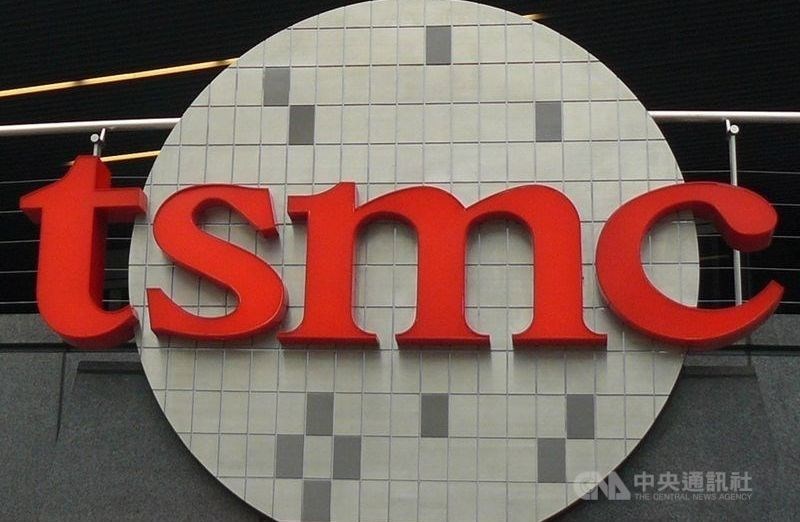 Taipei, Feb. 27 (CNA) Shares in contract chipmaker Taiwan Semiconductor Manufacturing Co. (TSMC) could see the nearest technical support at around NT$600.00 (US$21.20) after a plunge this week, according to an analyst.
Equity market analyst Wang Chao-li (王兆立) told CNA that the NT$600 mark will be a critical level for TSMC shares down the road, following a more than 4.5 percent tumble on Friday in the wake of heavy losses suffered by U.S. tech stocks a day earlier after a spike in the yield of U.S. treasury bills.
Since TSMC will go ex-dividend on March 17, the stock could manage to stay above NT$600 in the short term, if investors are willing to hold onto the stock to receive a NT$2.5 cash dividend per share the company will issue later, Wang said.
"If TSMC shares end below that level, the stock could test the next support at NT$587, the intraday low seen Feb. 1," Wang said. "But, if the stock fails to end above NT$587, it will turn technically fragile and more losses are possible." On Friday, TSMC shares fell NT$29 or 4.57 percent to close at NT$NT$606.00, the lowest level in February on the Taiwan Stock Exchange, where the benchmark weighted index (Taiex) ended down 498.38 points, or 3.03 percent, at the day's low of 15,953.80.
Foreign institutional investors stood on the sell side, recording net sales of NT$94.41 billion worth of shares on the main board, the largest net sales in a single session ever.
As the most heavily weighted stock on the local market, TSMC's losses contributed about 246 points to the drop on the Taiex Friday. As a result, the company's market capitalization fell NT$751.9 billion in a single session to NT$15.71 trillion.
While Wang said TSMC remains fundamentally sound, the stock, which gained substantially before the Lunar New Year holiday, has come under heavy downward pressure in recent sessions as investors rushed to pocket their earlier gains.
After trading on the local equity market resumed Feb. 17, foreign institutional investors registered net sales of about 98.90 million TSMC shares. On Friday alone, net selling by foreign institutional investors stood at 63.75 million TSMC shares.
In addition to the selling triggered by U.S. tech stock losses, the local equity market was also impacted by a cut in Taiwan's weighting by index provider MSCI Inc. on two of its three major indexes, effective after the market closed on Friday.
Despite the adjustments in its valuation, Wang said TSMC is expected to continue to ride the wave of strong global demand for emerging applications this year, adding the chipmaker is forecast to increase sales in 2021 by 15 percent in U.S. dollar terms.
Wang said TSMC remains dominant in high-end technology development. The company started mass production of chips made using the 5 nanometer process, the latest technology in production, in the second quarter of last year.
Its more advanced 3nm process is scheduled to start production on a trial basis this year, which will cement the company's lead over its competitors, he added.
This week, TSMC fell 6.77 percent, while the Taiex lost 2.37 percent with the semiconductor sub-index down 6.55 percent, the steepest drop among the major industries on the main board.