TSMC contributes almost 1,000-point rise in Taiex so far this year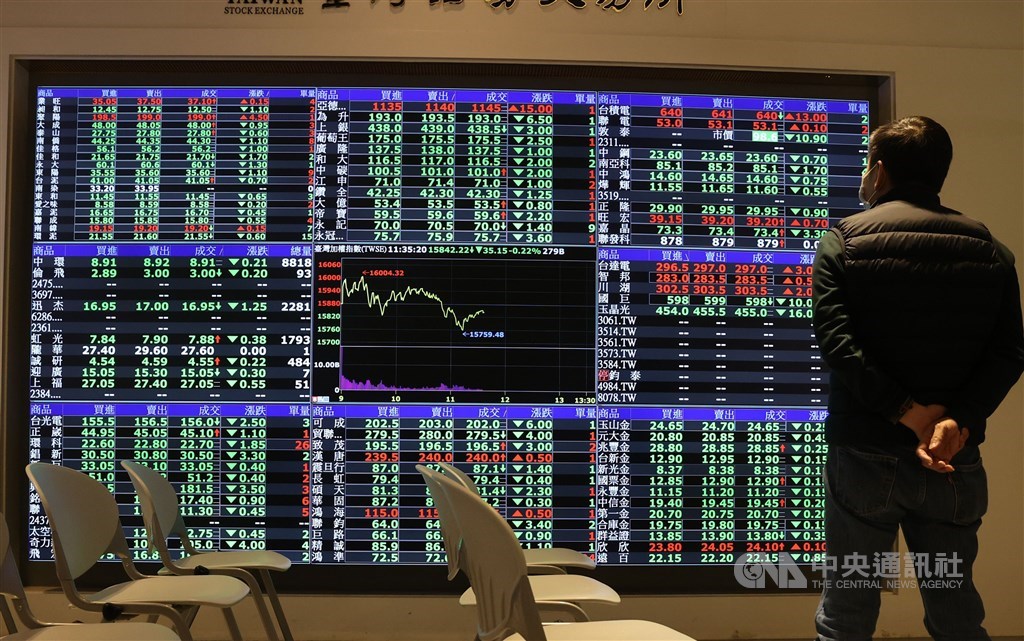 Taipei, Jan. 20 (CNA) Contract chipmaker Taiwan Semiconductor Manufacturing Co. (TSMC), has made a strong showing in the equity market since the beginning of the year, with momentum extending from last year to contribute an almost 1,000-point increase to the benchmark weighted index on the Taiwan Stock Exchange, or Taiex.
On Wednesday, TSMC shares closed up 3.19 percent to close at a historic high of NT$647.00 on the main board, where the Taiex fell 0.45 percent to end at 15,806.18 on profit taking.
So far this year, the stock has soared NT$117, or 22.07 percent, which translates into an increase of 996 points in the Taiex on the back of strong faith held by investors toward its fundamentals, in particular after an investor conference last week, in which the company announced a new high in capital expenditure to enhance its efforts in high-end processes.
Last year, TSMC shares soared about 60 percent.
In terms of the main board, its benchmark index has risen 1,073.65 points, or 7.29 percent, so far this year. In other words, TSMC served as the main driver to the upturn on the Taiex, and without the stock, the index would have risen only 73.65 points, or 0.50 percent.
Due to its strong gains, TSMC's market capitalization has risen by NT$3.03 trillion so far this year to a new high of NT$16.77 trillion.
TSMC's massive capex will range between US$25 billion and US$28 billion in 2021 to cement the lead over its peers in high-end process development.
According to TSMC, 80 percent of the 2021 capex will be used to develop the 3 nanometer, 5nm and 7nm processes, 10 percent will be used in high-end integrated circuit packaging and testing, and photomasking development.
The remaining 10 percent will be used in specialty process development.
Analysts said TSMC has benefited from an increase in production in the 5nm process, the latest technology the chipmaker has launched into mass production in the second quarter of last year.
They said the company will reap further profits after its 3nm process starts commercial production in 2022.
Analysts said TSMC is expected to continue to secure large orders from its clients such as Apple Inc., Advanced Micro Devices Inc., and MediaTek Inc.
Moreover, Intel Corp. is likely to outsource its central processing units to TSMC to take advantage of its 3nm technology, they added.